Hiking in Spain
Tenerife for Easy Hikers
The island of Tenerife may be mainly known as a winter resort for sun-starved Northeners, but it turns out that is has a lot to offer to "easy hikers", too – and many of the island's trails can be enjoyed in all seasons. Here are a few tips of where to go.
 1. Sculpture Trail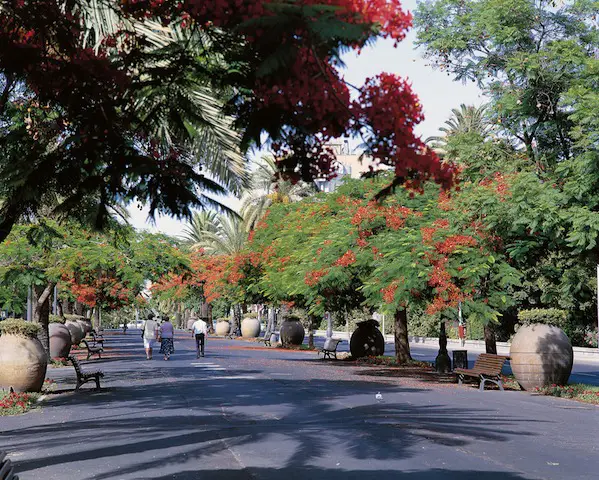 The Sculpture Trail, created for the 1st International Exhibition of Street Sculpture 1973, extends along the Ramblas of Santa Cruz de Tenerife. It practically crosses the entire city, so on top of works by Henry Moore and Joan Mirò (among others: new sculptures are regularly added to the core of the collection from the 1970s), you also get a good impression of the island's capital and its charms.
The route sets off from the Plaza de la República Dominicana in the Avenida Reyes Católicos and ends at the port. Reserve some time for a detour through García Sanabria Park, next to the Ramblas, to look at its pretty gardens (and some more sculpture).
A tip: you can also do this at night when, as an additional attraction, Jaumé Plensa's recently completed scuplture – which is illuminated at night – is even more spectacular to look at.
2. Arona to Adeje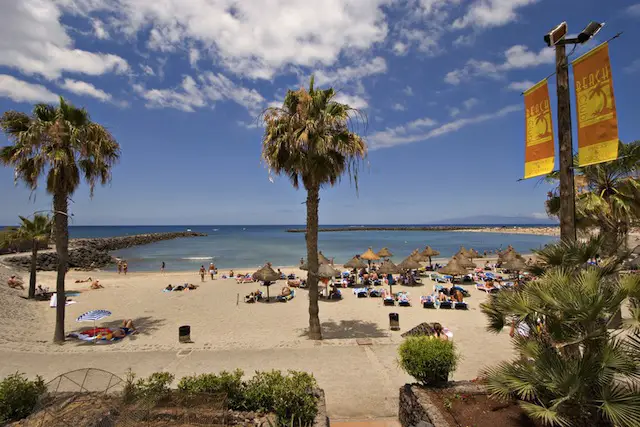 This is a different way of experiencing the island's most popular beaches: to walk past them, all in a single afternoon. In a 6 km coastal walk from Playa de los Cristianos to Costa Adeje, you are crossing the heart of the local tourism area. (Don't forget your swimming trunks!) You can also do this in the evening: the route is fairly busy and lined by many interesting restaurants, terraced cafés and the like.
The only drawback: at night, you won't be able to see the tempting outlines of beautiful La Gomera island on the horizon.
More determined hikers can also find a range of challenging walks on the island, and  there are a few even more relaxing ones, too. After all, Tenerife offers plenty of opportunities for those whose favourite "hike" takes them from one hole of a lush green to the next. There are plenty of golf courses in the Canary Islands, nine of them in Tenerife alone!
3. Anaga Rural Park
This is only one of several places that offer spectacular views of the local landscape. But because parts of Anaga still belong to the municipality of Santa Cruz de Tenerife (the island's capital), this is the easiest to reach, and you can get there even by public transport.
The flipside of that, inevitably, is that Anaga is a favourite day trip destination for the locals and may be not as pure and pristine as some of the other, more distant nature reserves of the island.
On the other hand, Anaga extends over sloping terrain, so while parts of the park are rather lush and mountainous, others are coastal and arid, so you get a chance to experience the island in all of its natural variety.
Several hiking routes have been mapped out for visitors in a dedicated brochure called the Folleto general del Parque Rural de Anaga.
This post has been brought to you with the kind support of Turismo Tenerife.