A video of the outdoors of the Peak District
The Outdoors – One Man's Nirvana
I have a passion and interest for the outdoors which is second to none. Growing up in rural Nottinghamshire, England,  I spent much of my youth exploring Sherwood Forest and working alongside my German grandfather in the countryside. Often travelling to far flung scenic landscapes, my grandfather proved to be a major influence in shaping my love and appreciation for the land we live in.
I spent many happy days out amongst the trees, birdwatching and seeking flora and fauna – often staying out overnight in a D.I.Y shelter. So, some things don't change!
It's only in recent years I've pursued my passion for the landscape in such an obsessive manner (due to a health scare), often over-ruling any other interest in my life – though the wife always comes first. Currently a suburbanite – perhaps it's not a surprise I feel that longing to be back out in the countryside?
There's more to it than that, of course. But it's where my heart lies and always will.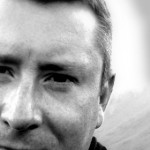 terrybnd has produced a number of videos he shares through his website. He shares two with us, of which this is the first (winner of the TRAIL Magazine Homemade Video Competition ). Stay tuned for the next one. Be sure also to check out his blogposts here.