#LoveIOS
On today's walk into the glorious Mediterranean countryside of Ios, we're up to see a lighthouse …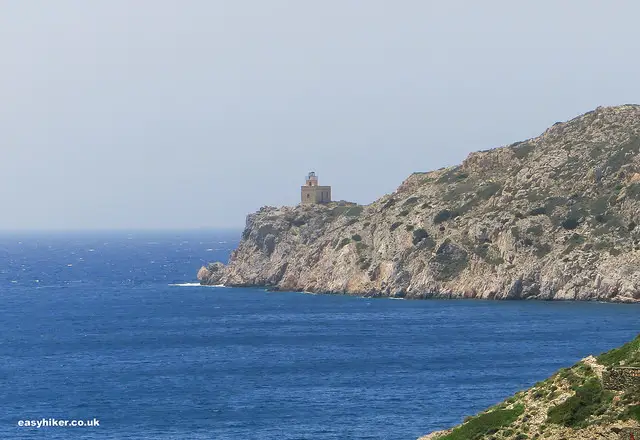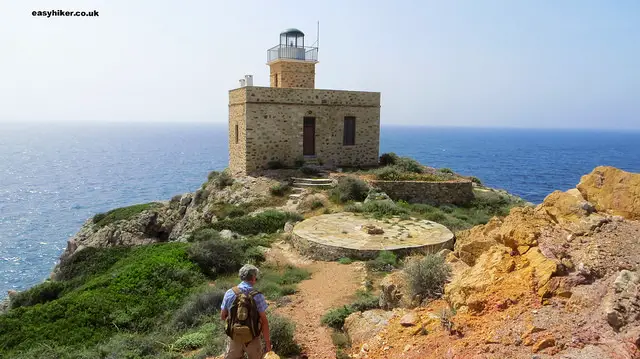 … a "prehistoric" Greek dance floor …
… and the lizard, the wonderful lizard of I-Oz.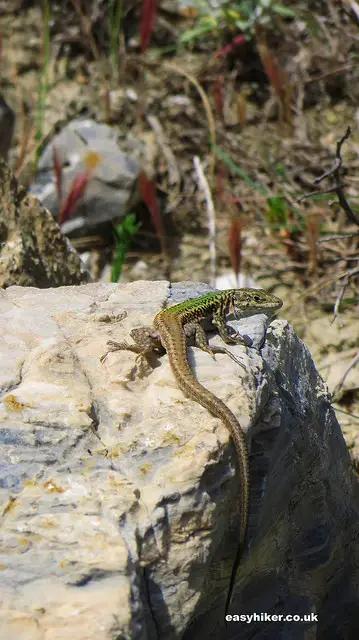 All we have to do is follow the yellow stone wall …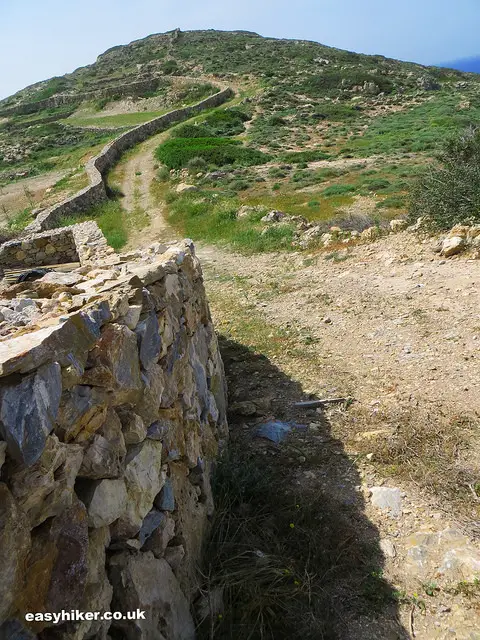 … and, in order to get to this wall in the first place, a few instructions: walk around Limani, the port of Ios, to its northern side (the one opposite the whitewashed church of St Irene) and follow the road signs to Tzamaria, a gentle stroll down Gialos beach.
About 200 metres behind Tzamaria beach, just before you reach the bus stop on your right hand side, there is a footpath-cum-dirt-road on your left: this is where you enter the trail.
From here on, just continue straight down the peninsula to its very end – the trail is not marked in any way (remember: this is Greece, not Germany – but be grateful because, if it were, the weather would not be half as glorious) but does not have to be because it is so straightforward and there is no chance whatsoever of losing your way.
And don't worry if you lose sight of the lighthouse along the way: it is there all right but obscured by a small bluff right in front of it. Once you have made it to the top of the hill, you will see the lighthouse with Cape Fanari right behind it – plus the most remote restroom on the island.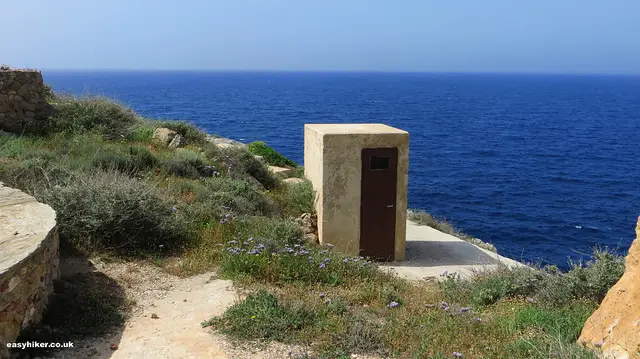 There is only one drawback to this walk: you leave the way you came. Even that, however, is not much of a problem because the views are so different. (The ancient Greeks already knew that you cannot step into the same hiking trail twice.)
On the way in, you can enjoy the wide open horizons of the Mediterranean with distant panoramas of neighbouring islands such as Sikinos and Thira …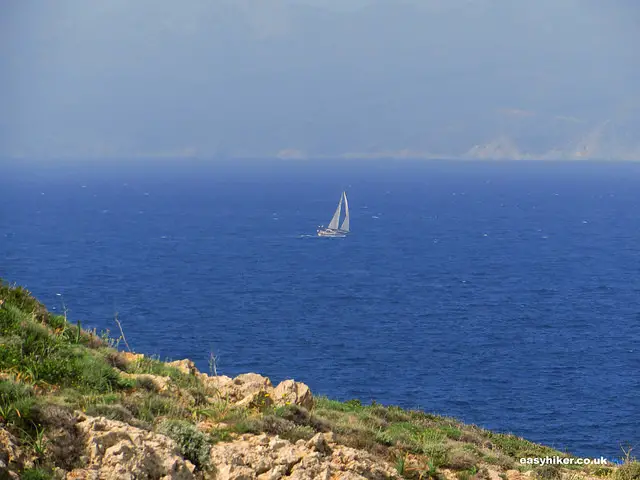 … while on your return, you get marvelous views of Chora and Limani.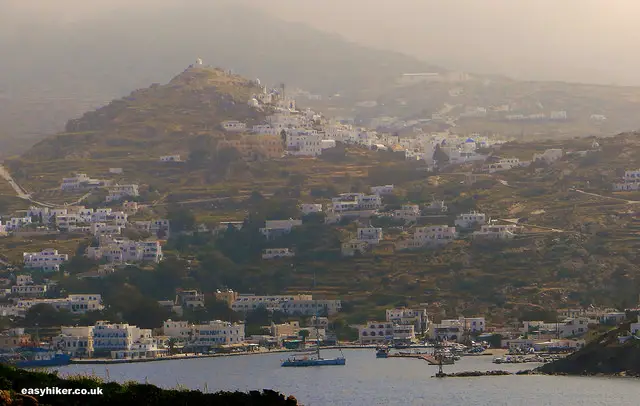 No, this is definitely not Kansas – and does not even look much like the Cyclades anymore, more like something out of Gormenghast or like Brigadoon, slowly materializing out of the mist.
And if you did this walk in the morning, which we would recommend even in the month of April, you will arrive back in the harbour just in time for lunch.(If you leave in the afternoon, it may be just too sunny and hot.)
We stopped over on Peri Anemon for a hearty dish of grilled meats, just the ticket after the exertions of the hike.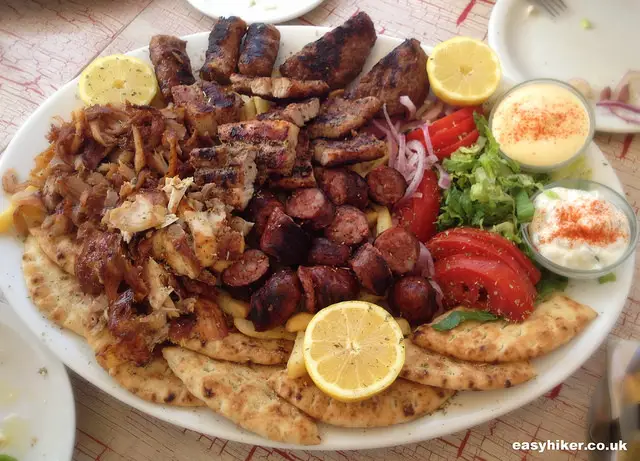 Kali Orexi!
Follow our discoveries in Ios as guests of the Municipality of Ios (under the wings of the town Mayor Mr Michalis Petropoulos and Mrs Antzela Fakou) as we explore and enjoy the Cyclades Islands. We also like to thank the warm hospitality of Mr Thomas Theos of Hotel Avanti in Ios.