… and how to avoid spending your entire Greek island holiday on a ferry boat or waiting for one in the port
If you are on your way to the Cyclades, having arrived in Athens by plane and planning to continue by ferry, there is a good chance you will have some time to kill in Piraeus.
"Two hours", in this case, means: if you are lucky. It can easily be a lot more if you have booked a cheap early morning flight to Athens and a late night ferry.
There is no point beating about the bush: Piraeus is not beautiful, and few visitors would go there if they did not have to. There is little to interest a tourist, certainly not one who is hoping to experience an overture which will put him in the mood for his stay in the fairytale wonderland of the Cyclades.
If Piraeus is interesting at all, it is so mainly inasmuch as it provides a reality check about contemporary Greece, but everything that could be said about this topic has already been said in our last post.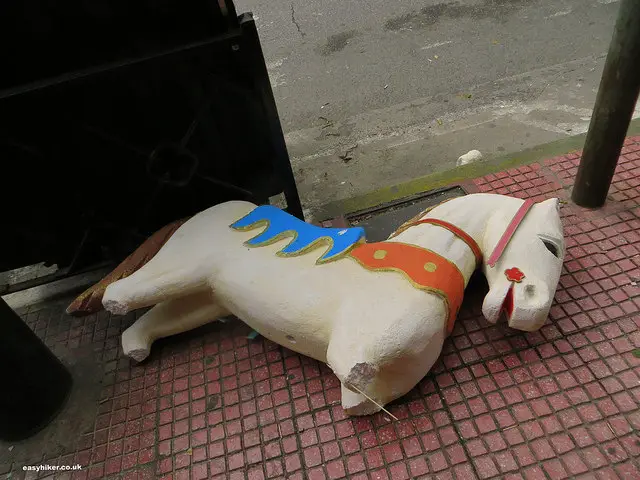 If relatively affluent Kolonaki is bad, Piraeus is ten times worse. It is not only individual shops that stand empty here but entire shopping centres, even in the middle of town.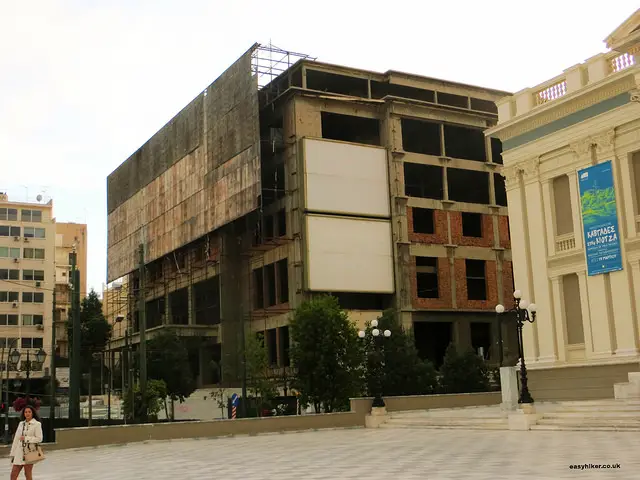 Many locals would recommend to pass your waiting time by walking from the train station (which lies just opposite the ferry port) to the "tourist harbour" of Microlimano, a little over a kilometer to the east. I pass this on with reservations.
There are certainly many bars and restaurants there, not all of them the worst type of tourist trap, but if you are heading for the Cyclades, you will soon be able to get better food and drink there for half the price. Why waste your cash?
Instead, I would recommend to turn left out of the station (where the trains from the airport arrive and where you can also deposit your luggage in a locker) and left again at the large intersection into Leoforos Vasileou Georgiou B.
Continue until you reach Politechniou Boulevard or, one block after that, Grigoriou Lambraki. The area between these two thoroughfares, running parallel from north to south, constitutes pretty much the centre of Piraeus.
Stroll around without fear: the grid of the city is essentially rectangular, and you cannot really get lost in a major way. And keep your eyes open: many shops over here are offering goods that you would not find readily at home.
Finally, if you are going to the Cyclades by ferry, here are three pieces of advice. Follow them, and your holidays will have a better chance for success.
 1. Reserve a seat
Not in "business class", that's a waste of money, but do treat yourself to a Pullman seat, something you can do for a modest extra charge (we only paid a fiver per person), even after the ferry has already left the harbour (provided any are left).
These Pullman armchairs – which resemble a "business class" seat on a plane – are located in separate and generally quiet sections of the ship, so you will be able to take a nap.
The "salons", where people sit on sofas around tables, are okay for shorter trips (I would say anything under four or five hours), but overnight and/or on weekends, they are pure hell. You will arrive shell-shocked at your destination and need a full day to recover. This is a holiday experience you can avoid for little money.
2. Track the ferry timetable
Ferry boats are always late, particularly on the last legs of longer journeys such as the trip from Rhodes to Piraeus which doubles up as the milk run for many of the smaller islands and which do not generate enough traffic for a connection of their own.
Track the updated arrival and departure times on websites shiptracking.eu and marinetraffic.com. For example: if you are scheduled for a night time or early morning departure, check before you go to sleep if there are any major delays, so you can avoid waking up at four only to stand cold and freezing in the harbour, in front of a defective coffee machine, for 3 hours.
Also note that the offices of the ferry companies are generally open 24/7. You wonder why locals arrive 15-30 minutes before departure time, even if the ferry has been delayed for four hours? That's the answer.
3. Island hopping: less is more
Travel days are spent mainly on boats, preparing for your trip and arriving. This is even true for shorter trips: when you arrive at your destination mid-afternoon after a 5-hour journey, all you will be looking forward to is a quiet dinner and an early night in.
If you are planning to visit, say, 5 islands in 10 days, this means that you will be spending half of your time on a ferry boat. A more awful holiday can hardly be imagined. It is therefore much better to stay somewhere for four or five days. Do it like the Greeks: take it easy, and remember that less is more.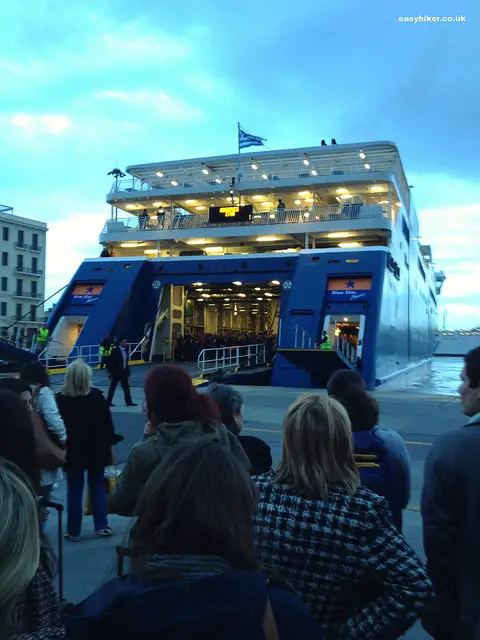 Do you think two hours in Piraeus are enough? If you have been there, do share other things one can do while waiting for the departure of the ferries.