Bricks
Architects in most European countries have always considered bricks second rate material, i.e. inferior to stone.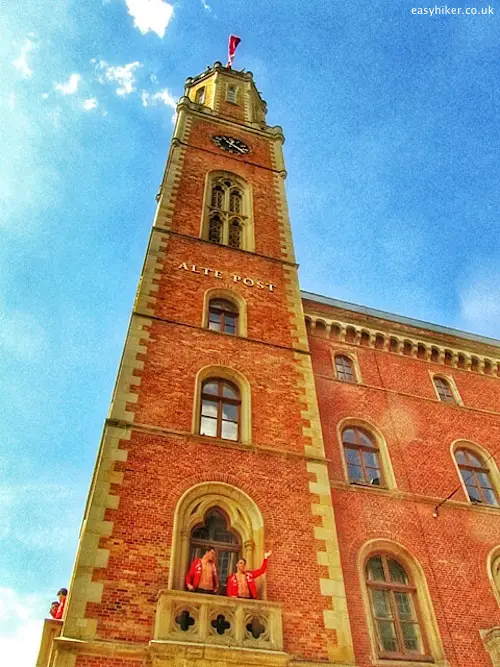 As a consequence, there are fairly few "prestige buildings" across Europe – churches, palaces of the high aristocracy – that are made of bricks.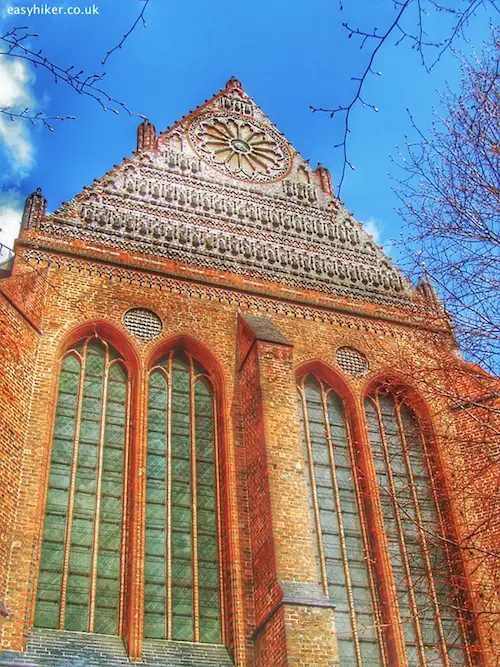 The exception to this rule is the extreme North of Germany (and to a lesser extent the rest of the Baltic region), where natural stone has always been in particularly short supply.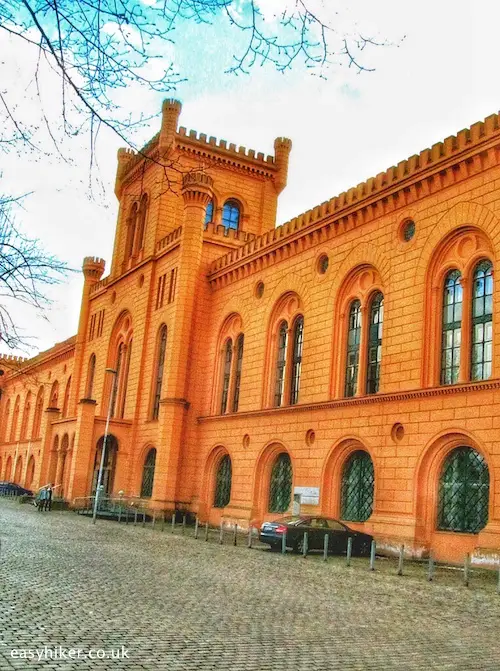 Since everybody over there always had to work with them, using bricks in buildings in Northern Germany was never tainted or associated with the lower end of vernacular architecture – which meant that nobody saw a need for importing stone even after this had become technically and logistically possible.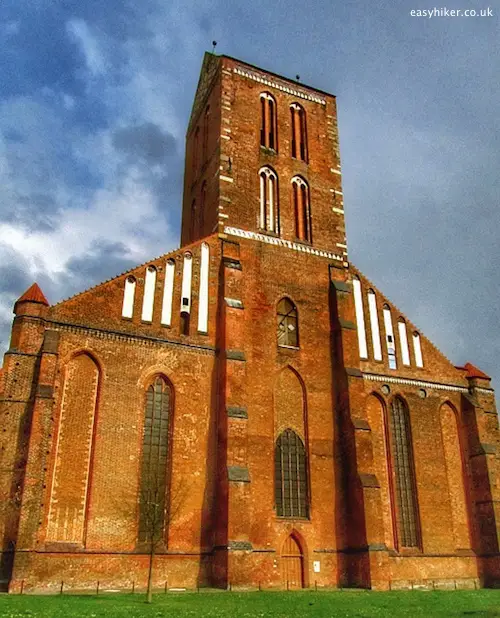 This is why today, the southern coast of the Baltic has a unique assembly of High Medieval churches made from brick, in a style called the "Brick Gothic".
Brick buildings can easily look forbidding and austere. This has probably added to, rather than subtracted from, their appeal in this part of the world.
You can always see what buildings are made from, how they have come about. This is an honest architecture that plays with open cards: the very opposite of (suspiciously southern) baroque trickery, one might say.
Building in brick has its limitations, of course. There are fewer figurative ornaments than in "stone Gothic", for example, because such ornaments are difficult to do in brick. (As anybody will appreciate who has ever tried to make a face or anything else with a human resemblance out of Lego).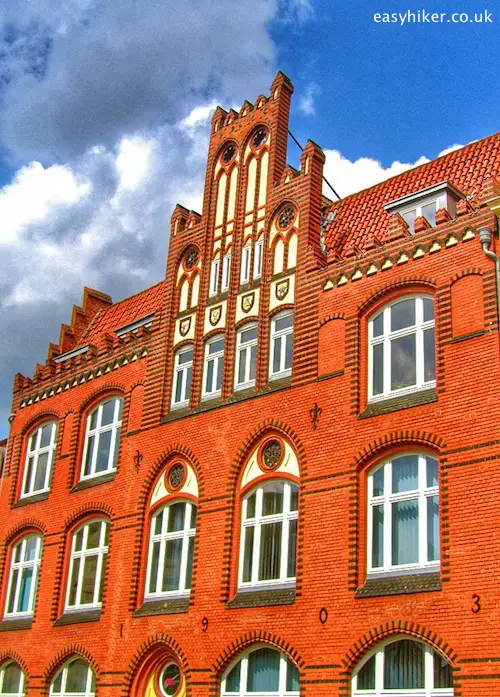 Even today, architects of prestige buildings in Northern Germany do not shy away from using brick. (This is a retail/office building in one of Hamburg's poshest areas.)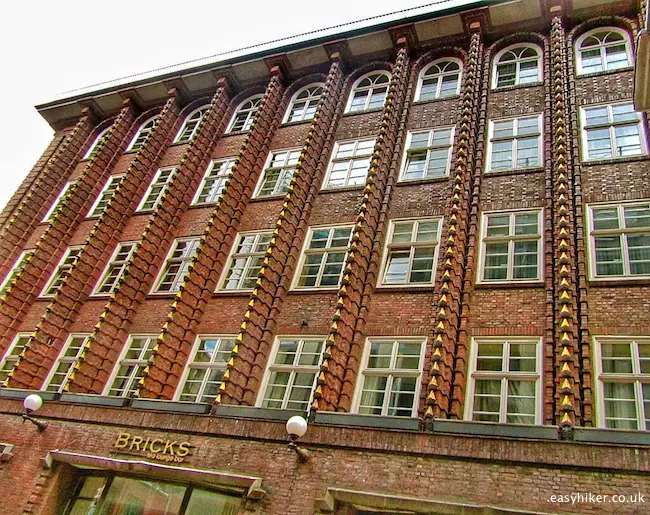 Observing architectural styles is one of the things that make our hikes and travels interesting. Is there anything you like to do to make your travels more than just going from A to C?
Got an opinion on this? Why not share it with us in our Facebook page?