Of all the major European countries, Italy has always appeared to me the most culturally uniform.
There is little that connects the baroque splendours of Catholic Bavaria with the Protestant restraint of Germany's Hanseatic North and little common ground between Strasbourg and Nice, but there is an "Italianate-ness" of streets and buildings that is immediately recognizable.
Buildings from the Riviera to Sicily use the same colour schemes of ochre and terracotta, they move to the same rhythm of narrow lanes that are opening up into wide, sun-bleached piazzas, while wooden shutters and laundry hanging from windows and balconies are common motives everywhere. Not to forget the parked scooters that are lining just about every street.
This cultural uniformity is all the more surprising since Italy's landscapes vary so widely. There are coasts of different character, big-sky plains and mountains of every shape and size: rolling hills, high peaks (down the spine of the country) and very high peaks (in Piemonte). On top of that, much of Italy is dotted with unique micro-landscapes, often resulting from millennia of human settlement.
One of the most fascinating of these micro-landscapes is the area of salt marshes around Comacchio. Salt marshes are a very specific environment, so you might expect not only the landscapes around the world but also their towns to share certain features.
When you stroll through Comacchio, however, you will recognize much that you are familiar with from other Italian cities, …
… and not only from Venice, although that is going to be the obvious point of reference. (Comacchio was built on 15 marsh islands that are connected by canals and bridges.)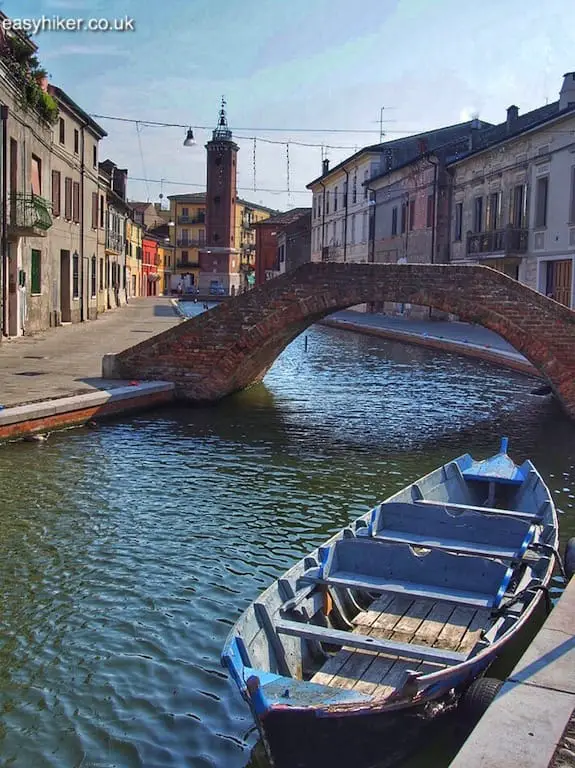 Comacchio, at any rate, is not only exceedingly pretty but also the ideal base for further explorations of the Valli di Comacchio, …
Discovering the Valli di Comacchio Sophia Loren made famous
…natural lagoons in the Po delta that were engineered centuries ago to let in sea water for the production of salt (through evaporation).
These interconnected lagoons cover an area of approx. 17 square km, but were originally 4 times as large as they are today. Over the centuries, they were gradually reduced in land reclamation projects, farming in the Po delta being more lucrative than the production of salt.
Salt production was stopped entirely in 1984, since when the water has "freshened up", and much money is being spent to maintain the ecological balance of the lake – a balance which is in itself man-made. But who says that conservation projects always have to follow the same logic?
The valli are still used for fishing, which was another of their original purposes, although these days, there are ten bird watchers for every fisherman you will see.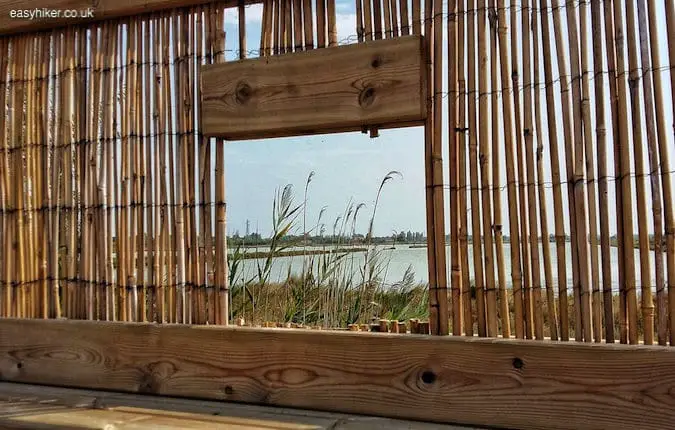 Bird watchers flock here in large numbers since the area attracts rare exotic species that you can only find in few other places. Even the pink flamingo has settled here. (This is, to my knowledge, the northernmost latitude where to find them.)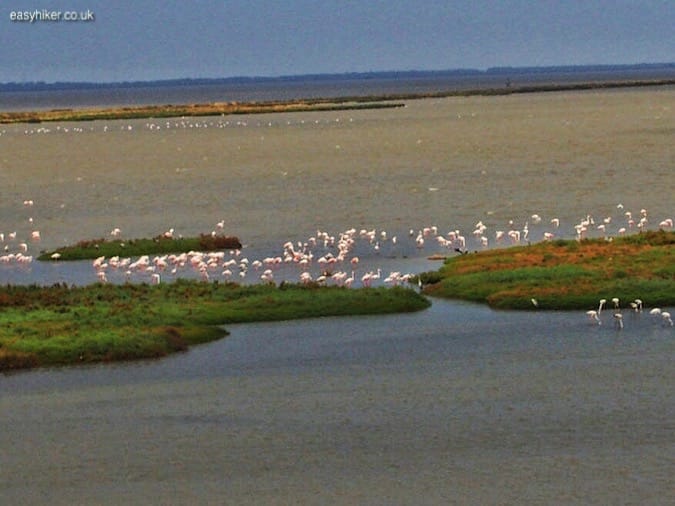 Drive your car to Sant'Alberto on the lagoon's southern shore or take bus no. 333 from Comacchio. (There is a large information centre with maps and brochures in the Museum of Science on Sant'Alberto's high street.) Cross the river Reno on the northern edge of town, a 10-minute walk from the Museum.
For the river crossing, you must use a cable ferry, whether you have come here on foot or by car. The river may only be a few metres wide, but this was an exciting experience in itself for townies such as us.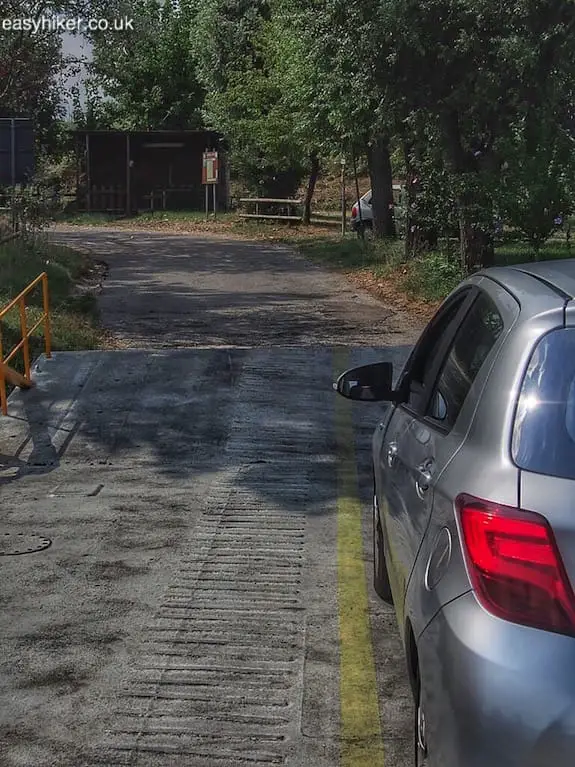 Walk up the embankment on the far bank of the Reno, and you will stand right in front of the lagoon. (River and lagoon are only separated by a thin strip of land.)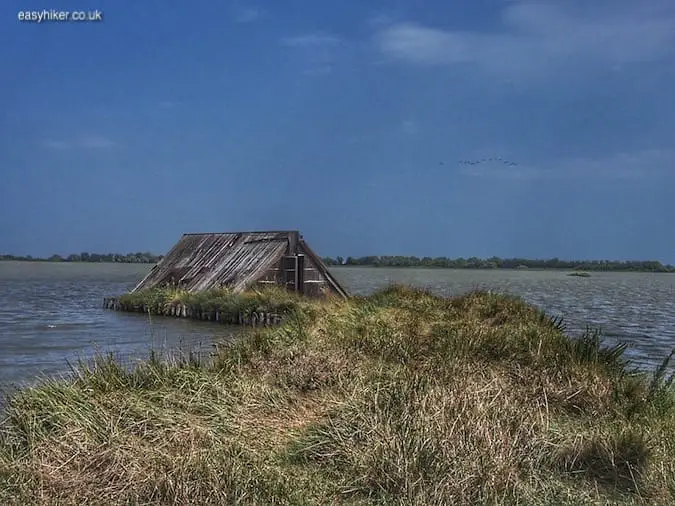 Turn towards your right. If you have a map of the valli, you can walk for as long as you like and then turn to the right to rejoin the route of bus 333 which will take you back to Commacchio – or, if you are up for it, make the entire journey on foot. (The walk from here to Commacchio is approx. 15 km long.) You cannot, however, enter the large peninsula that juts into the lagoon, called Boscoforte, since this is a specially protected wild bird and nature reserve.
Another possibility of exploring the valli is a trip to the Salina di Vallesina near Porto Garibaldi.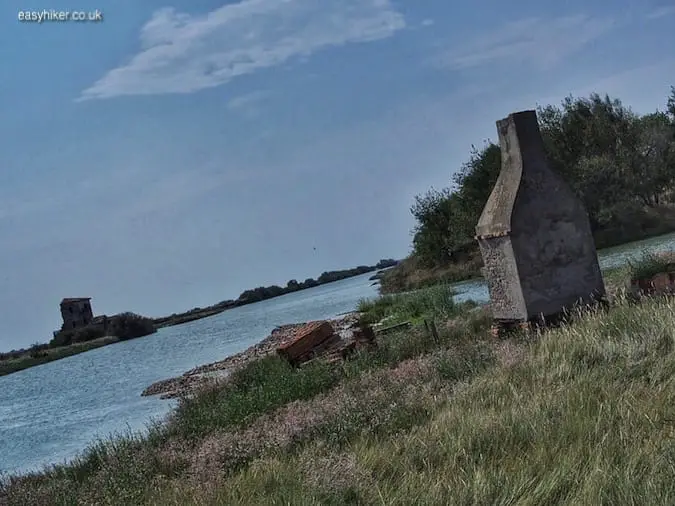 To hike this route, take a right turn on the main road from Comacchio to Ravenna just after crossing the second canal on your way south, called the Canale Logonovo. (This is where you should park your car and proceed on foot.)
If you take the bus – no. 333 again – go to Lido degli Estensi, where you must turn right into Via Tigli before crossing the canal.
Continue for approx. 500 metres until you reach the roundabout, turn left across the Logonovo and then right into the small agricultural road. (This is where you will meet the guys who have come here in their cars.)
From here, it's about a two km walk until you hit the fisheries …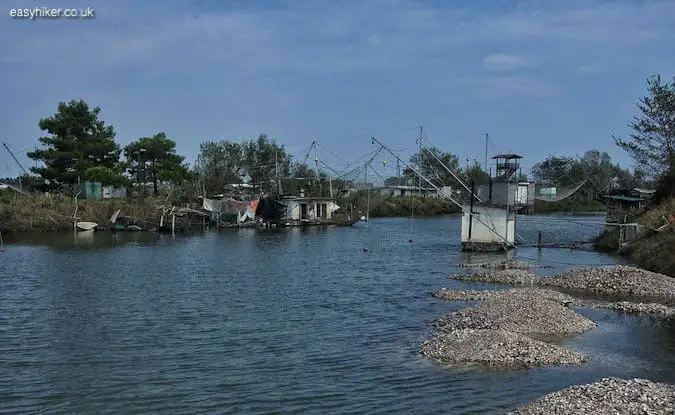 … and some abandoned buildings that, I guess, were once used in the production of salt.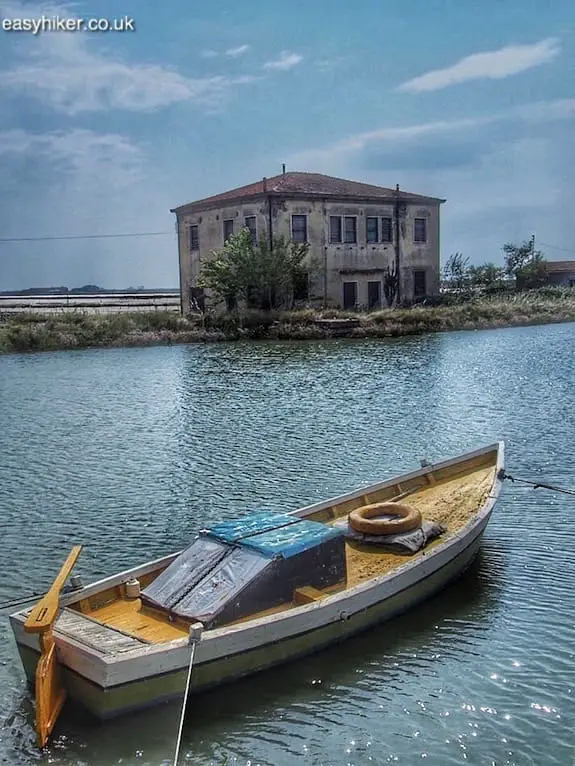 It's all a little melancholy, to be sure, …
… so to end on a somewhat merrier note, let me point out what Comacchio and its lagoons really were famous for in Italy.
In the 1950s, the town and its valli provided the setting for La Donna del Fiume (The Woman of the River), a movie that launched the cinematic career of Sophia Loren – a hard-hitting, realistic account of rural folks' lives …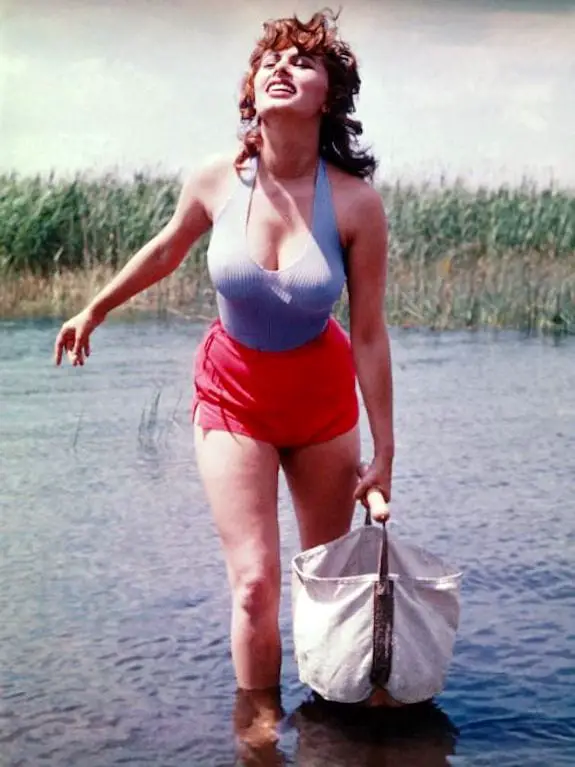 … in which Ms. Loren gives us a good idea of how hard the life of an ordinary country girl must have been (all that filling of shopping bags with water!), while also giving us a demonstration of what kind of attire the farm girls in the area would have worn to work. Ah, those were the days!