As those among you who are blessed with the gift of observation may have noticed, we are quickly approaching the climax of the festive season. And it was in the spirit of Christmas that I, on our last visit to Genoa, decided to fulfil myself a long-held wish, descending from the train in the suburb of Sampierdarena, one stop before the central station.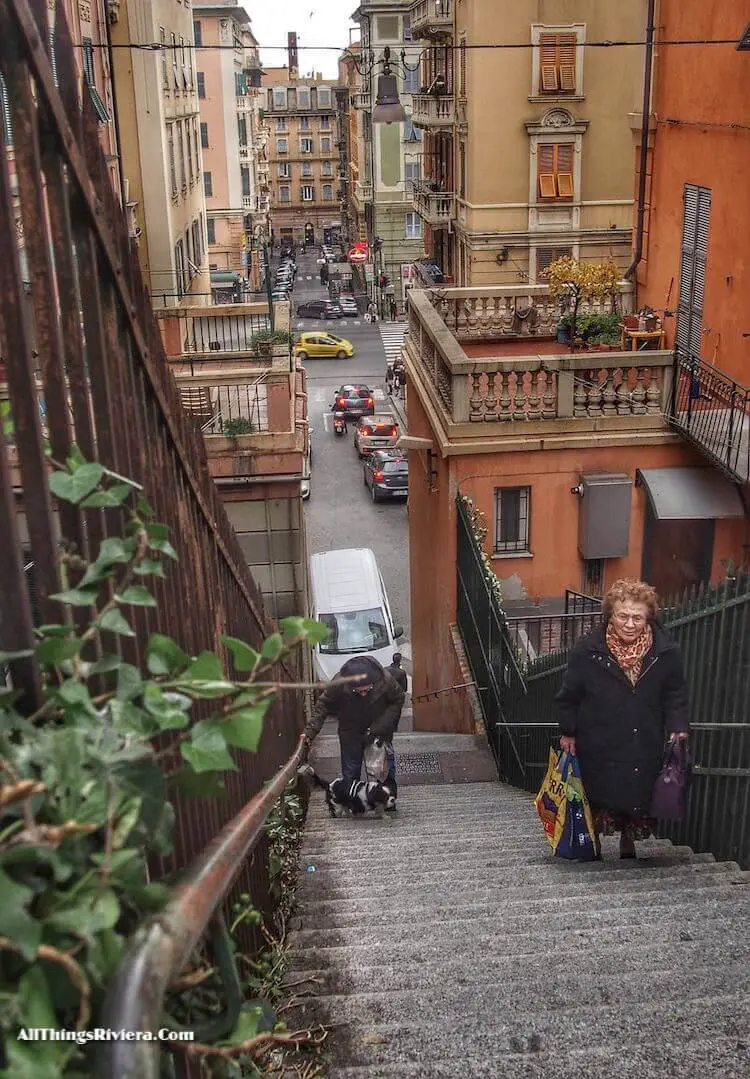 I had always been intrigued by what you can see of Sampierdarena from the train: late 19th century housing tenements that are laid out in a long stretch along the harbour's waterfront, rarely more than two or three blocks deep, accentuated by some grander buildings like shopping arcades and ornate office blocks that were possibly built to accommodate what must have once been a thriving shipping insurance industry.
Today, the area is a bit run-down but still full of character – you might say that Sampierdarena is to Genoa what Genoa is to the rest of the Italian Riviera.
Finally, to be honest, one reason why Sampierdarena has always intrigued me is the fact that it has been the cradle of Genoa's premier football club, called Sampdoria. (Fans of Genoa FC: you disagree about the "premier" label? Then answer me a few questions please: When did your lot win a championship last? And how many European Cup finals did you reach?)
Sampierdarena is, however, not all of the 19th century. In fact, it is one of Genoa's older districts with a history that reaches back into the late Renaissance, and on a walk through the quarter, you can discover a fair number of ancient palazzi.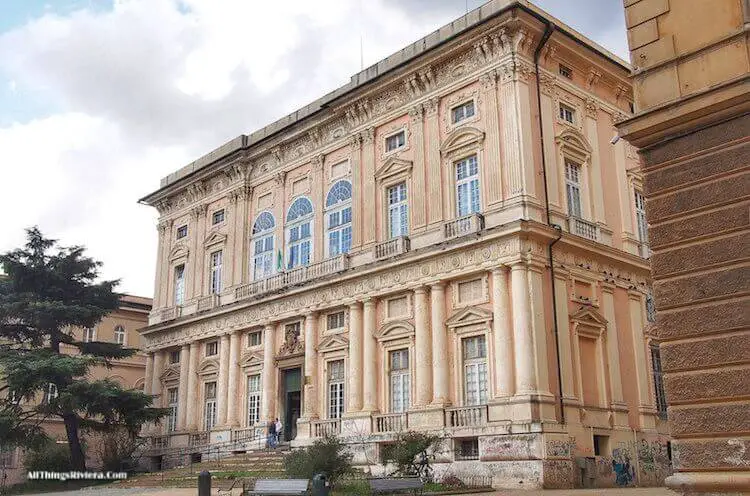 Neither would it be fair to create the impression that Sampierdarena has always been a low-rent area for the working classes. Many grand buildings testify to the quarter's bourgeois traditions and show how much wealth was accumulated in the 19th century when Genoa in general and this area in particular became key centres of Italian commerce and industry.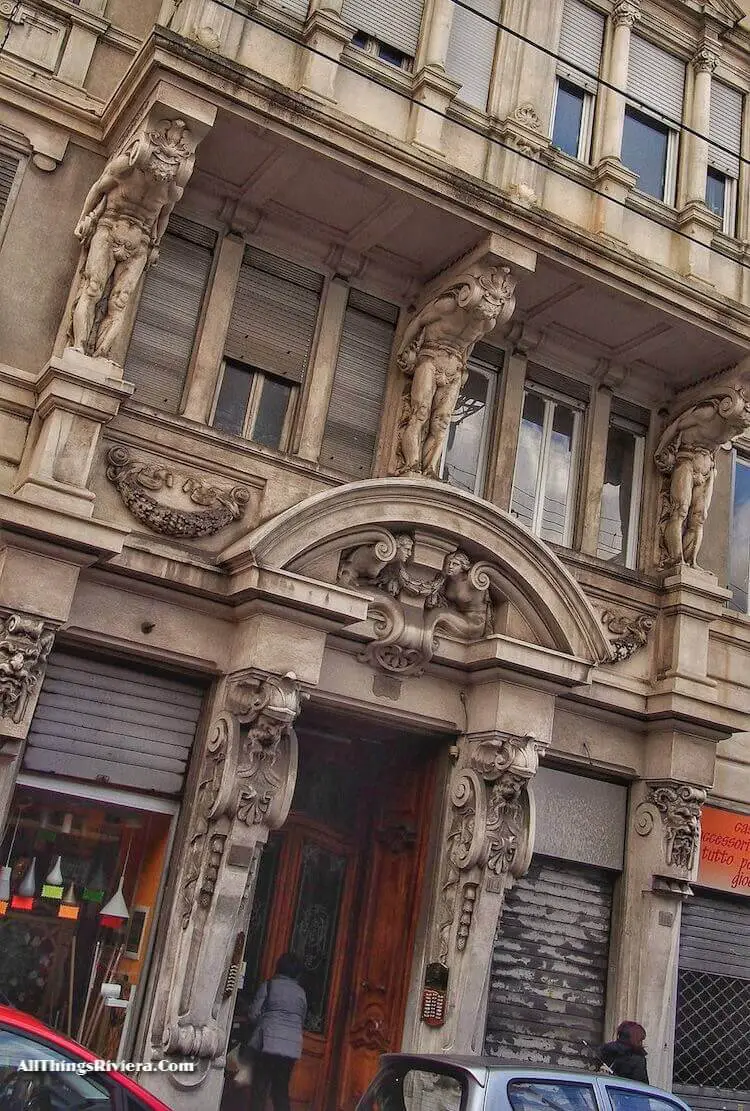 There can be no doubt, however, that Sampierdarena has since gone down a few rungs on the wealth ladder.
Why Visit Sampierdarena When in Genoa
Today, it is primarily a residential district for the "struggling middle class" and those who "just about manage", of whom there are as many in Italy as you have in the US and the UK.
City centres and coastal resorts may suggest otherwise: visitors of Italy are often surprised to find well-dressed people of all ages filling up expensive cafes and restaurants (Crisis? What crisis?). You must be aware, however, that these islands of affluence tell only one part of the story. Sampierdarena adds to a fuller picture, which is one reason to visit.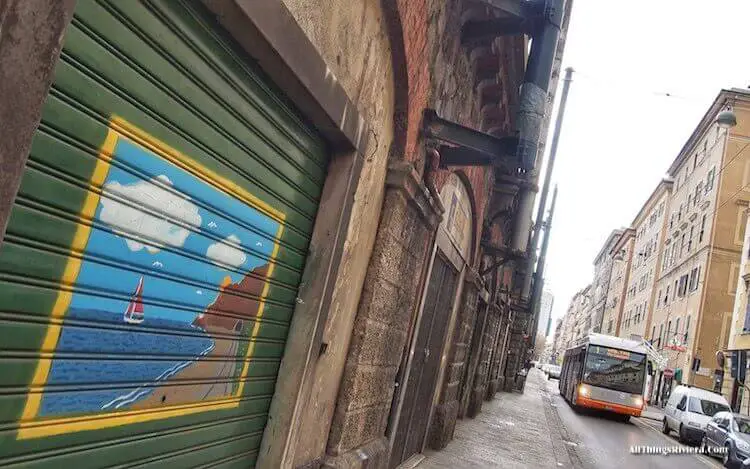 Another reason to visit Sampierdarena when in Genoa is the opportunity to take a pleasant stroll through the Villa Scassi park, which once belonged to the Scassi, a family of local landowners.
The Scassis' palazzo was eventually converted into one of the city's major hospitals, their garden into a municipal park …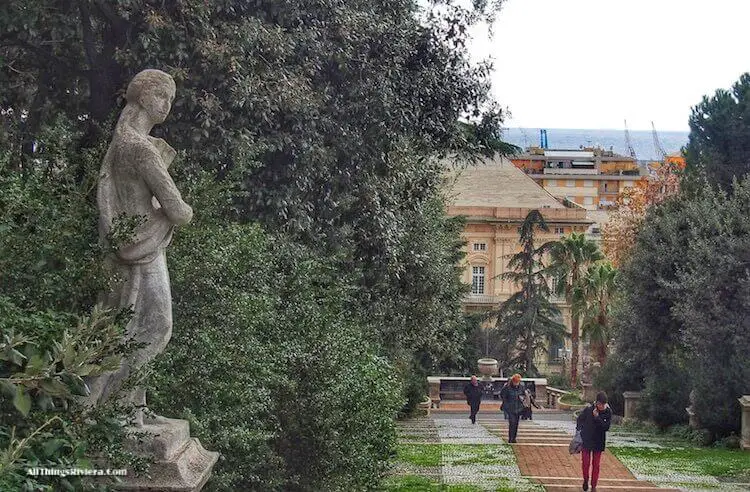 … which today serves the local community as an oasis of tranquillity, only a few hundred meters removed from the hustle and bustle of Sampierdarena's main street and Genoa's modern container harbour. (You can spot the industrial equipment as they peek over the roof tops at the back of the picture above.)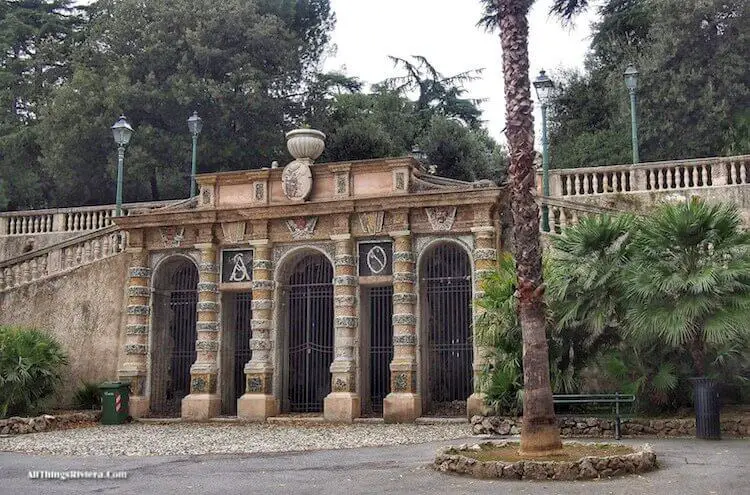 It was surprising to see how lush and green everything in the park was at this time of the year. Still, there are also scenes of autumnal melancholy …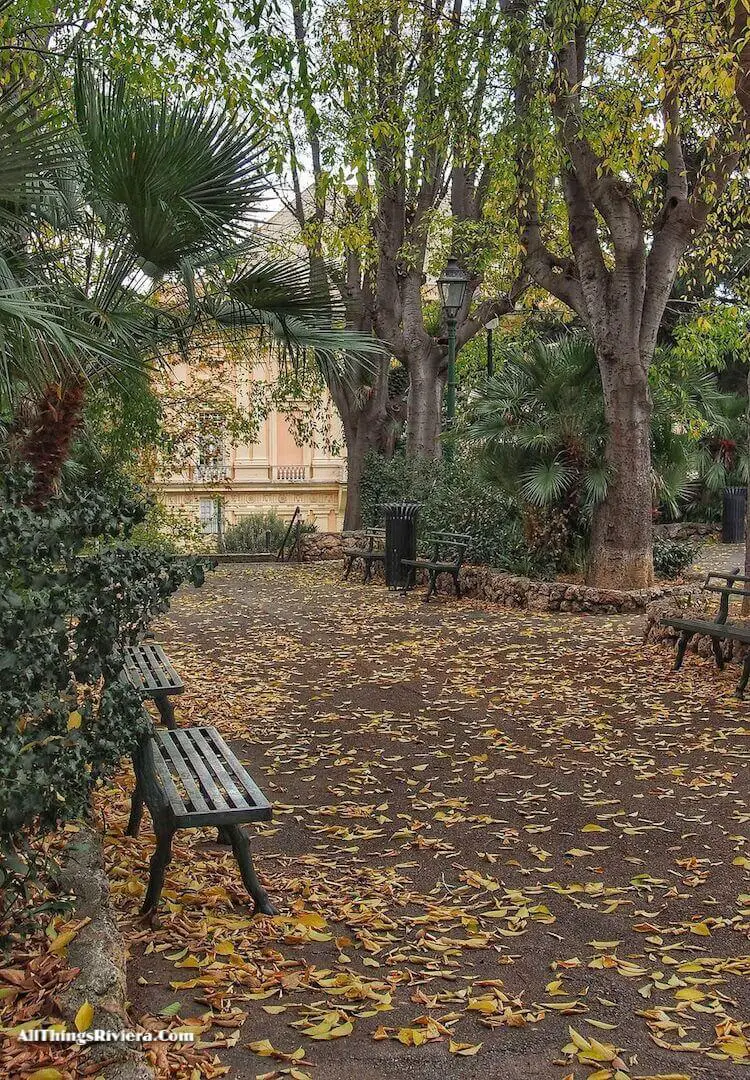 … if you know where to find them.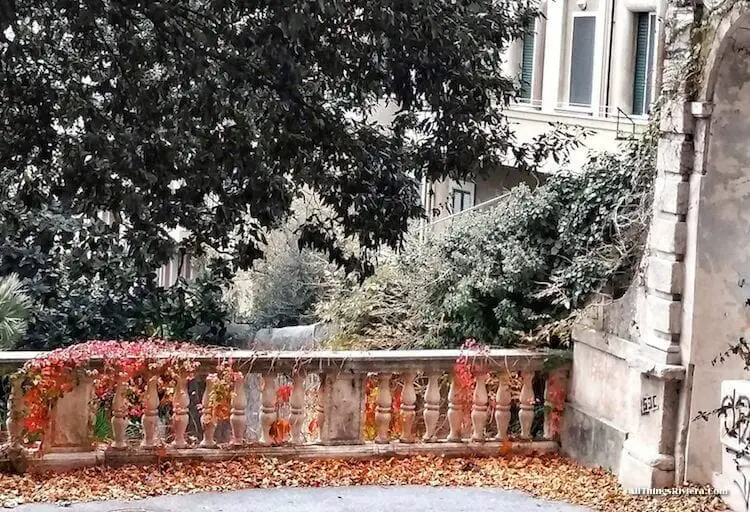 Finally, there is a third reason to visit Sampierdarena when in Genoa if you are – like me – a devotee of Italy's art of arranging laundry in interesting patterns of colour and movement. These public displays constitute an art form as Italian as belcanto opera, the four-course lunch and the ever-present "bella figura" street theatre.
While the cults of music, food and beautiful appearance, however, freely cross boundaries of wealth and class (they are there for everybody to enjoy, just like the sunshine), laundry arranging – "I(taly)kebana" – appears to thrive only in the country's less affluent residential quarters.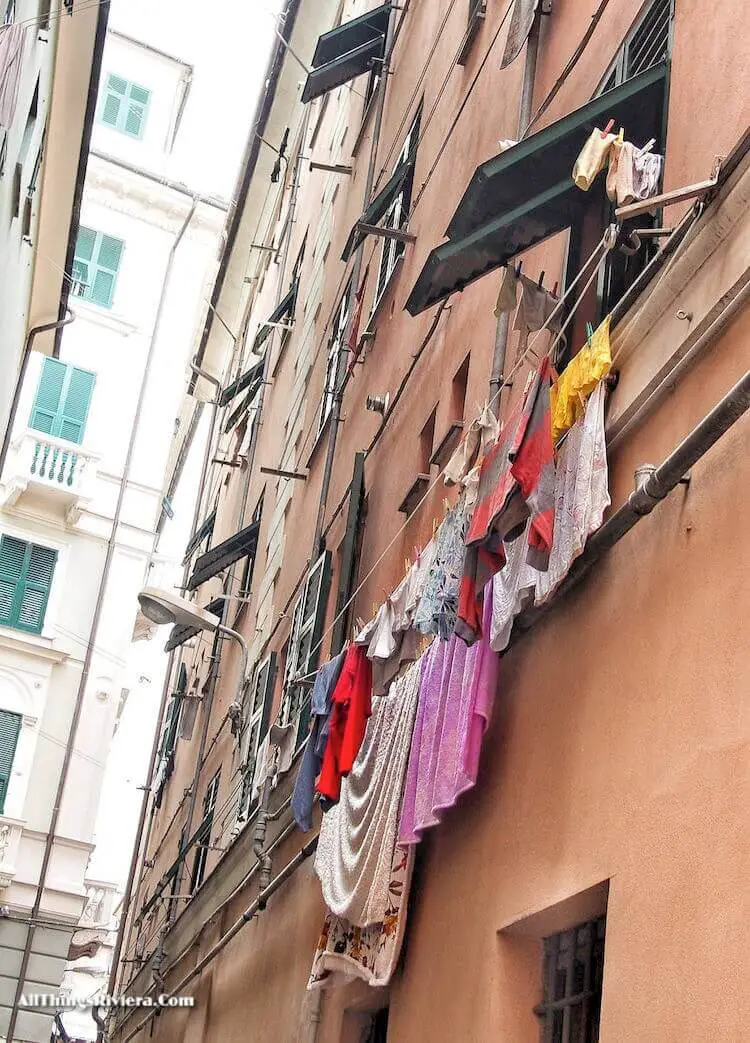 As any art, I(taly)kebana aspires to the condition of music. Sampierdarena offers you the full range of artistic impression, from heavy-handed, proto-Wagnerian orchestral outbursts …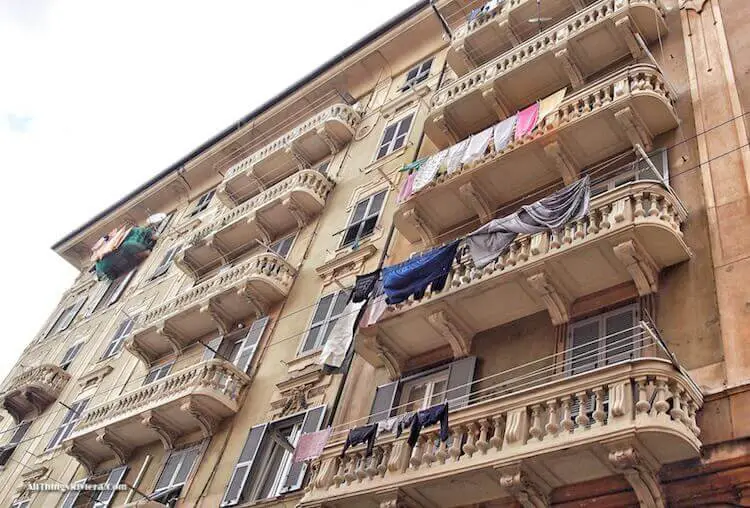 … to weightless little minuet with notes that seem to tip-toe on the rim of the nowhere.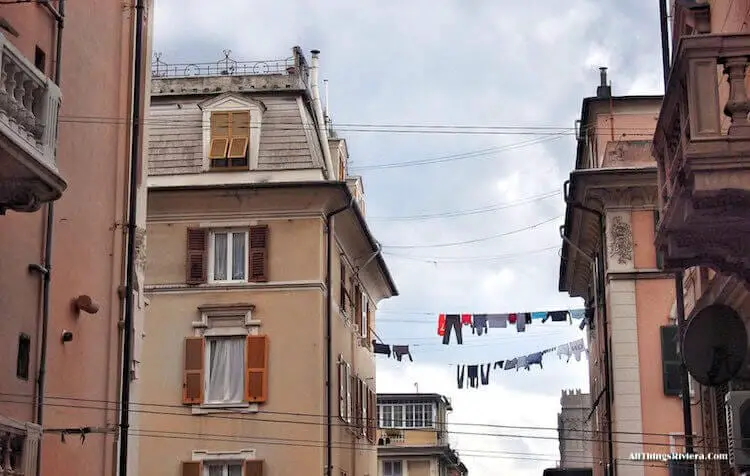 Sometimes, colour and movement emerge suddenly in a narrowly focused crescendo …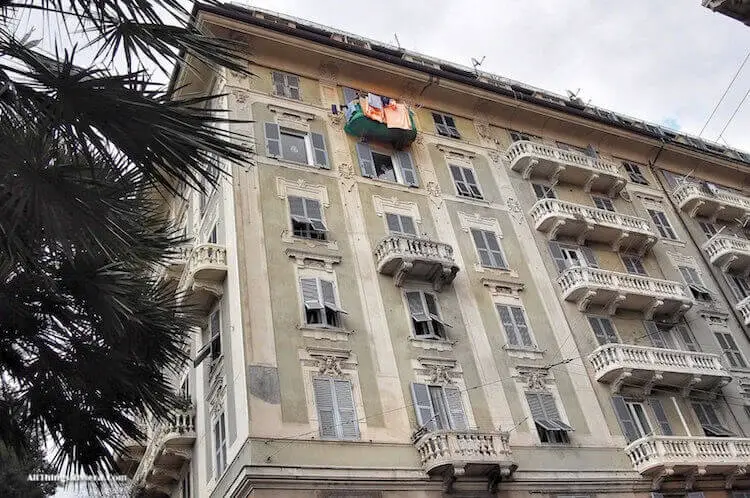 … and sometimes, a single note is all that is required.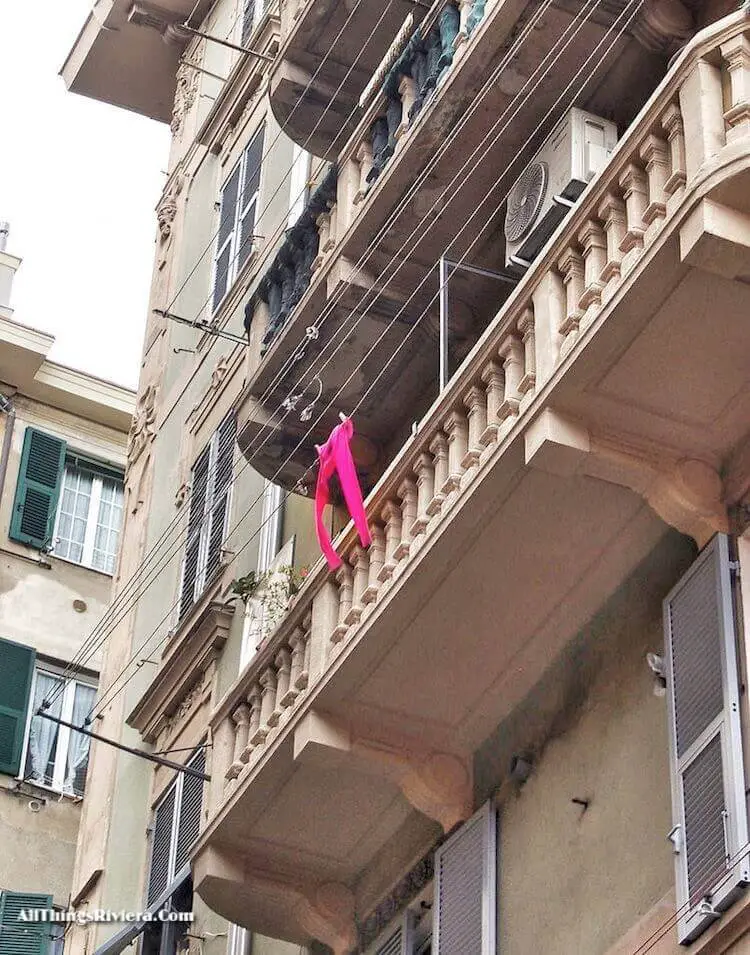 All in all, Sampierdarena offers a fantastic concert. For me, at least, Christmas came early this year.