Walks near Paris
An Evocative Riverside  Walk
The Marne for the Parisians is a mythical river, evoking lazy Sunday afternoons, boat trips, riverbank parties and men in jaunty hats straight out of a painting by Renoir. But above all, the Marne evokes the presence of the legendary guinguettes, small drinking places that serve local white wine with all-day accordeon music around a semi-improvised dance floor.
Last weekend, on one of our walks near Paris, we set out to see for ourselves and are pleased to confirm: yes, the Marne, at least the stretch between Champigny and La Varenne, is beautiful. I am also sure that it is a great place to take your boat for an outing if you have one or to stage a party. Only the thing about the guinguettes turned out to be a bit of a problem.
Something else about the Marne: it is within easy reach of the French capital – which is probably what made the idea of spending Sundays there so attractive for working class Parisians in the Belle Epoque and beyond.
The RER train station of Champigny is only a short ride away from central Paris (Line A, frequent trains from Etoile and Chatelet). Turn right out of Champigny station, cross the Marne on Boulevard de Champigny …
… and walk down the stairway at the far end, turning right into Promenade Camille Pissarro.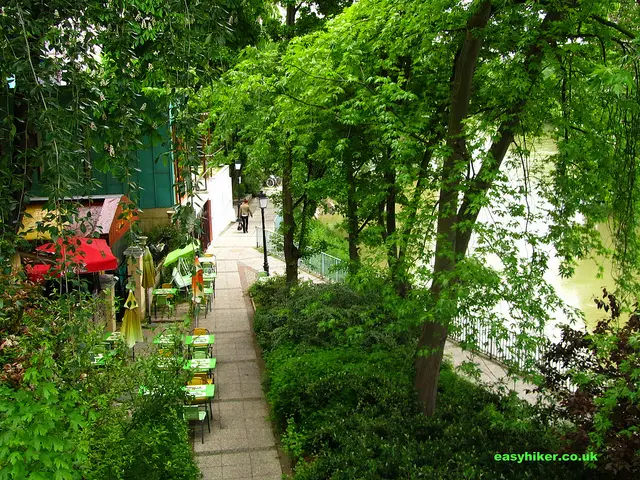 This is a very attractive stretch of the river …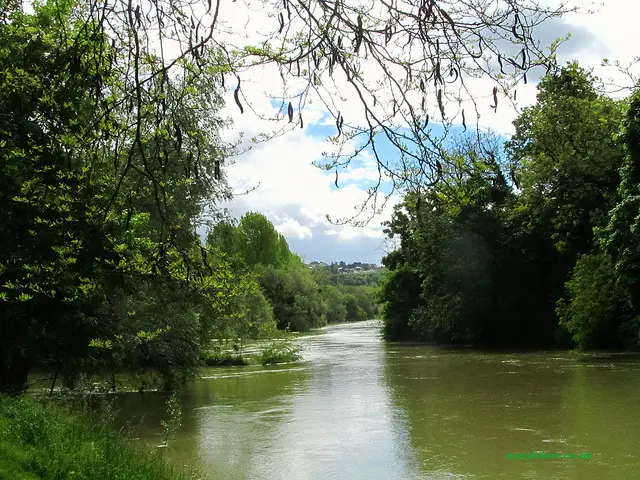 … featuring lush riverbank landscapes including trees that pop out of the most unlikely places.
Quickly, we arrived at the Moulin Vert, the first of only two guinguettes that were marked along the path. (It is clear that this type of popular entertainment is not as popular as it once was. I also have to add, with a certain sense of sadness and regret, that we failed to spot a single man with a straw hat, a striped sweater and a beret along the way.)
Even more regrettably, I cannot even tell you whether or not the Moulin Vert provides accordeon music all day, because, when we passed it, it was under renovation, which also meant that we had to delay our lunch and continue our walk on an empty stomach.
A few hundred meters behind the Moulin Vert, you have to turn left into Rue de Varenne. The riverbank path is interrupted here for half a mile or so, which means that you have to turn away from the Marne but, in exchange, get some proper forest as an added extra once you have crossed the main street and taken a few steps to the right, climbing the Sentier de la Gorgette.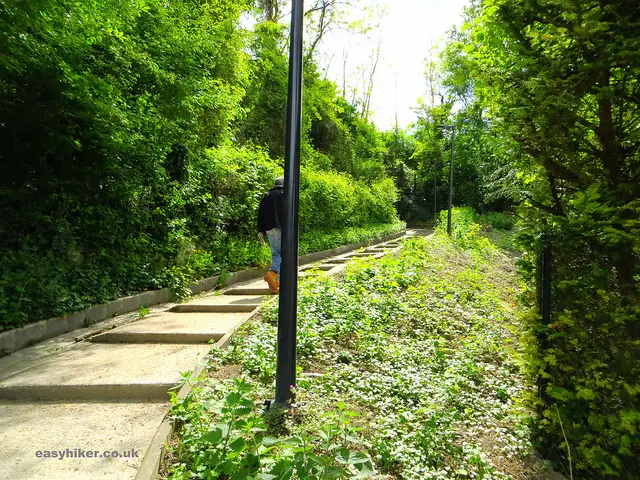 When the Sentier is crossed by another path, right behind the house with an iron grill, turn right to descend back to the river, using the Sentier de la Havarde before turning right into Rue Houin. Continue the walk on Rue de Champigny to your left hand side.
It is here where you can find the second guinguette on the trail, the Auberge de l'Ecu de France. The problem with this Auberge is that it is not really a guinguette at all but a fairly posh hotel-restaurant with two spoons in the Guide Michelin.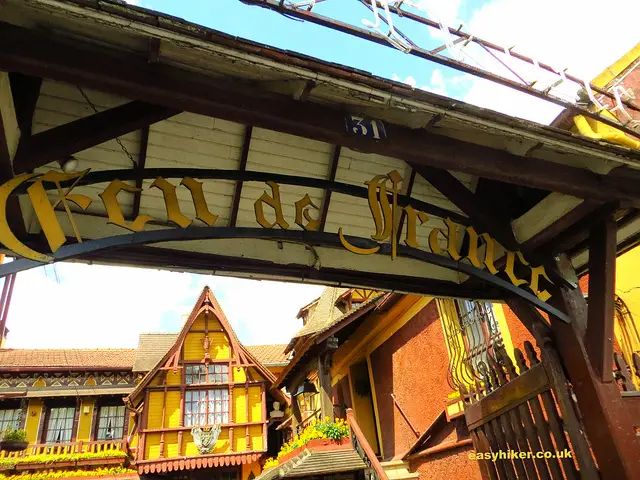 We had not expected this, were not dressed for a place like that (and also found the prices on the menu a little steep, to be honest), so we decided – it was already getting late in the afternoon – to skip lunch altogether.
On second thought, it would have been a good idea to bring something to eat from home and to improvise a picnic somewhere by the river. (You may want to learn from our mistake.)
Cross the next bridge and continue straight into Avenue du Bac until you arrive at the La Varenne Chennevieres train station from where you can catch a train back to Paris (Line A again).
Our thoughts for the day? The Marne is certainly worth the trip and still as charming as it must have been all those years ago in the Golden Age of French impressionism …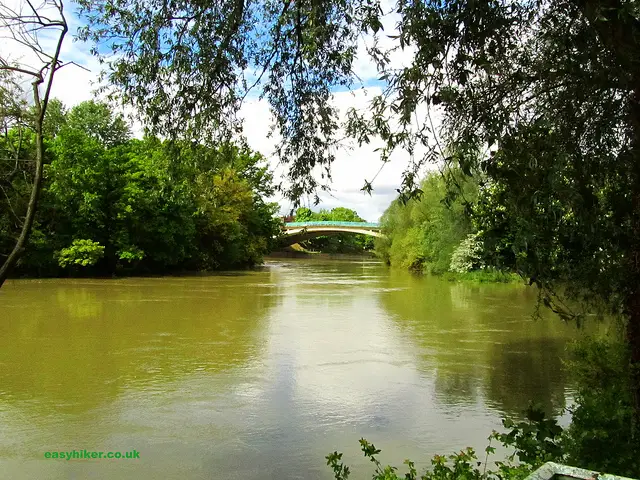 ..but if it's accordeon music you are after, you are more likely to find it on a Parisian metro train.
Get more ideas for pleasant walks in Paris by subscribing to our free updates via email or following us on Facebook.