Urban Walks in the South of France
Walk to the villa on the French Riviera where W B Yeats died
In general, I don't believe in the theory that you can acquire an understanding of literature through a process of natural osmosis in the places where it was once written – in other words that you can replace, for example, the effects of reading or watching Shakespeare's plays by bumping your head on low-hanging Elizabethan doorways.
Having said that, visiting places where famous writers spent significant periods of their lives often produces benefits of the unexpected kind.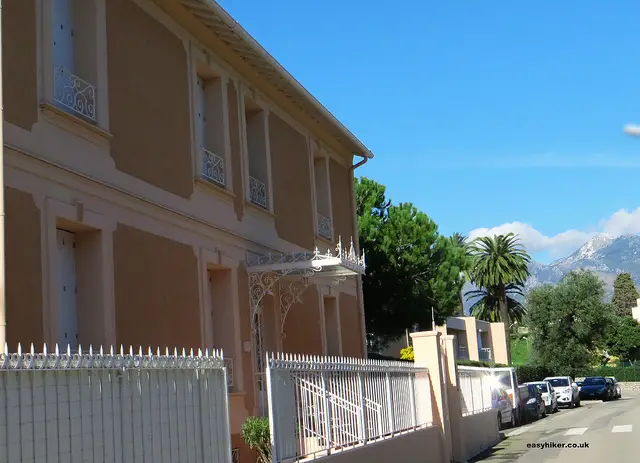 At the very least, it makes you explore areas that you would not otherwise have visited. This can indeed give you a better feel for the object of your visit – the work of the writer, perhaps, but certainly the town or the country where he has once lived.
In the case of Shakespeare, this means that, if you include a trip to Stratford-on-Avon in your visit of England, you may not necessarily develop a more profound understanding of King Lear, but you will at least make sure that you get to see something more of the country than Oxford Street, Madame Tussaud's and the Changing of the Guard.
This is, at any rate, how I would make the case for visiting the house where W B  Yeats died, one of a surprisingly small number of only four Irish writers who won the Nobel Prize for Literature (try naming the other three before you peek at the *answers at the end of this post), spent the last months of his life. Or, more precisely perhaps, where he staged the spectacle of his old age and demise.
"A master of PR before the term was invented. Yeats choreographed his death as meticulously as he had stage-managed his life."
Yeats is apparently still very much an every day presence in Ireland where bits of his poetry have entered common language. Elsewhere, he is probably not seen to be quite as relevant as some of his contemporaries, writers such as Eliot or Joyce.
In many modern readers' ears, Yeats – a member of the Protestant landowner class who spent most of his formative years in England – may protest his Irishness a little too much, and his real loyalty appears to belong to a fairy tale Ireland, a land that he appears to have concocted from childhood memories and too many late night conversations with red-haired Republican muses. His lifelong obsession with ghosts and Ouija boards also seems quaint and unbecoming for a 20th century writer – I was surprised to see that he only died in 1939, outliving D.H. Lawrence, to name another more seemingly modern contemporary, by nearly ten years.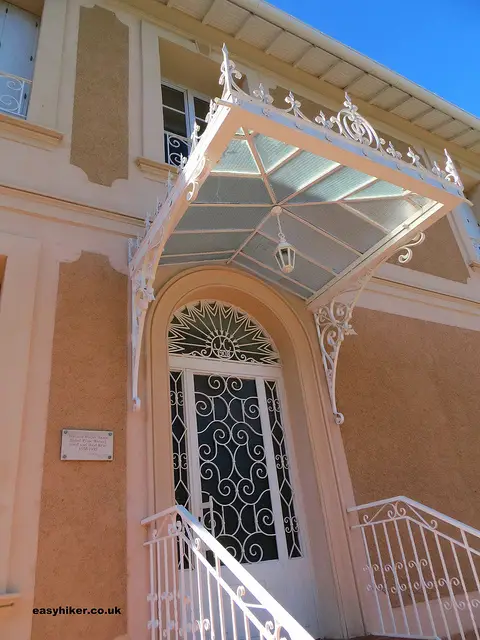 Yeats and his wife moved into the villa on 188 Avenue Virginie Heriot – located on the Cap Martin peninsula east of Monaco – in late 1938, but immediately after their arrival, the writer's health took a rapid turn for the worse, and it was rather obvious that he, 73 years of age and having suffered from a variety of illnesses for many years, was not getting any better.
"A master of PR before the term was invented", Ted Jones wryly notes in his The French Riviera – A literary guide for travellers, "Yeats choreographed his death as meticulously as he had stage-managed his life." He made sure that "his currently favoured lover" Edith Heald arrived on time and could join his wife to stand by his deathbed, just as he had "programmed" it in one of his poems, The Only Jealousy of Emer: "Of all the people in the world, we two/and we alone, may watch together here/because we loved him best."
The Yeats villa on Cap Martin can be best reached from Carnolès train station on the main coastal line that connects Cannes with Ventimiglia. From the station, turn westward into the Avenue de la Paix – in the direction of Monaco and Nice – before climbing up the Chemin de la Fontanouille.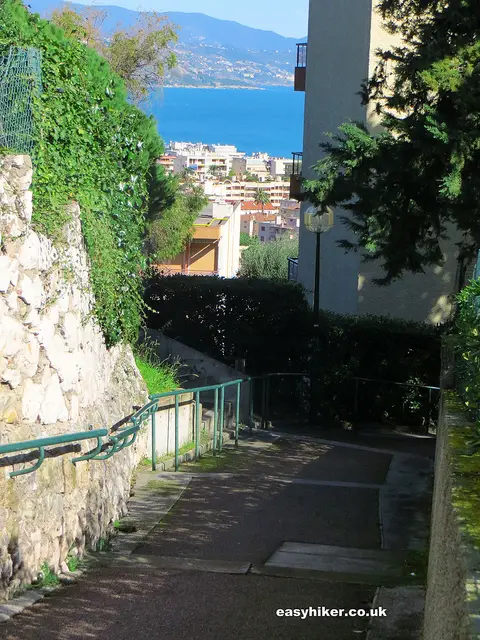 At the top of the stairway, turn right into Avenue Paul Doumer, with the Town Hall of the sprawling municipality of Roquebrune to which this village belongs on your left, and, an added bonus of this short walk, the Villa Lumone on your right hand side.
The Villa Lumone is an ancient Roman mausoleum, one of the nine important antique monuments on either side of the Franco-Italian border that have been grouped together under the term Via Iulia Augusta, in memory of the old road that connected Italy with its Gallic provinces.
Villa Lumone is probably from the 1st century AD and almost certainly stood right by the side of Via Iulia Augusta – which would have run east-west, just like the modern street that you are facing now. (That should make you look at Avenue Paul Doumer with a little more respect.)
Avenue Virginie Heriot is immediately on your left after this, on the other side of the road. Walking back to Carnolès, you should take advantage of the opportunity to explore the pretty Parc du Cap Martin …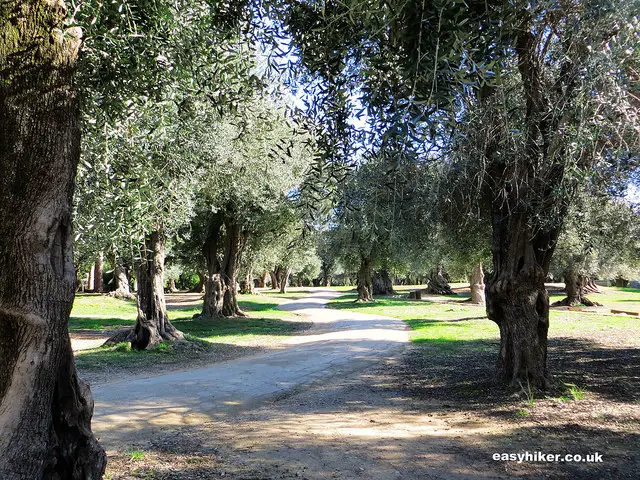 … whose entrance lies behind the bend of Avenue Heriot a little further down from the Yeats villa.
Turn right out of the park and soon after into the main road on your left that takes you back to the station down the hill. You will also get some nice views of the seaside and the surrounding villages.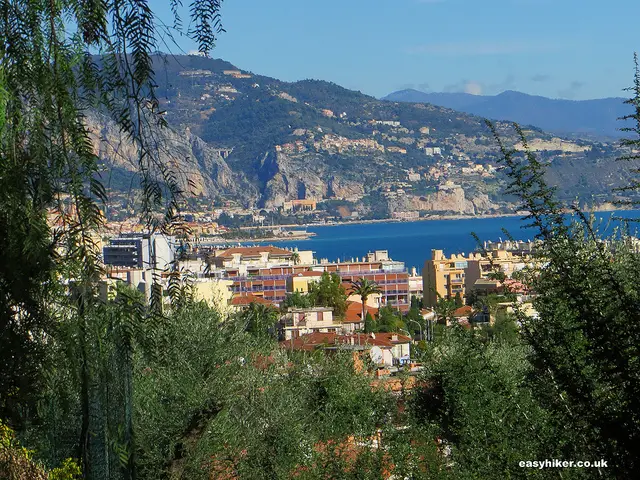 *The other three Irish Nobel laureates: Beckett, Shaw and Seamus Heaney.