On our last day in Kosice, we did what the locals do when they want to experience a small slice of nature
After two urban walks to explore the cultural treasures of Kosice, today we will be heading out of town in search of some greenery in the countryside  of Slovakia.
There is quite a lot of hiking to do within a radius of approx. 100 km around Kosice if you have the time for a longer trip. Kosice is surrounded by several national parks, specifically the High Tatra mountains with their famous peaks (the highest in mainland Europe north of the Alps) and Slovensky Raj, the Slovak Paradise, which features the most scenic assembly of gorges, ice caves and waterfalls (with wooden ladders on the sides for the intrepid climber) that you can find anywhere in Central Europe.
Read also: The Murals of Kosice
The US ambassador recently visited the Raj and said it was great, not least since his kids would never experience anything like that at home "because of legal concerns over the possibility of people getting injured". That, I believe, gives you an idea of what to expect. (If you want to see for yourself, the most popular entry point to the Slovak Paradise is Podlesok near the town of Poprad.)
And then there is the Tokaj wine region, which is shared between Hungary and Slovakia and where you can combine some pleasant, not overly challenging countryside walks with trips to vineyards and wine tasting opportunities.
Realistically speaking, however, all of these walking trips require at least two days including travel, and there was no time for that in our programme. So we asked some locals where they went on their week-ends if they want to spend a day in the countryside, and these are the tips they came up with.
Number one on the list of recommendations was, a little surprisingly perhaps, the local zoo. Now, before you dismiss this out of hand, you should know that Kosice Zoo covers an area of nearly 3 square kilometres, which makes it one of the largest in Europe.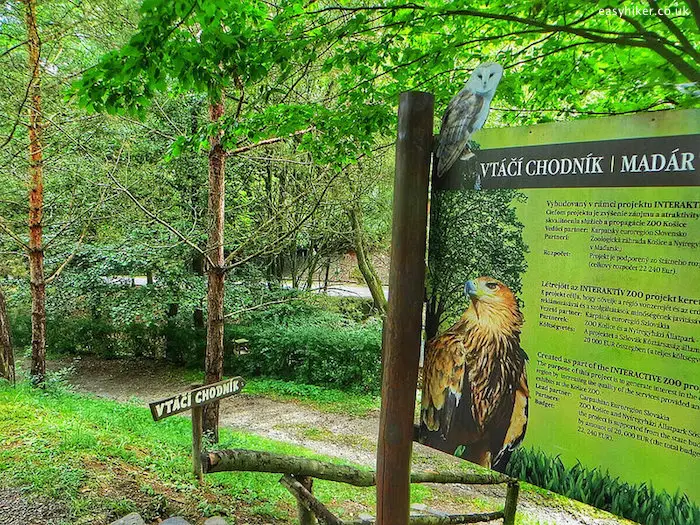 The zoo has also concentrated most of its efforts on native species which are housed in near-natural habitats and relatively large enclosures. The zoo is located in a picturesque little forest approximately 10 km away from Kosice town centre.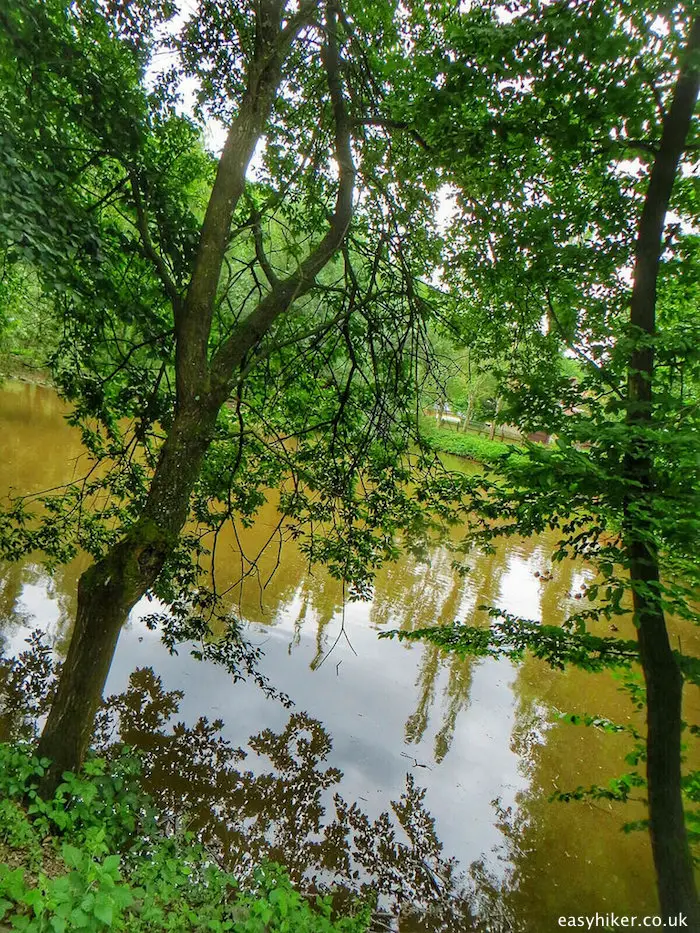 There are plenty of walking routes inside, through some rugged forest as well as parkland, and if that is not enough, you can pay a visit to the adjacent Dino Park.
I do not normally go in for this sort of thing, but found this particular park rather sweet and pleasant. The lack of Disneyland-scale funds has saved the operators from going overboard on effects, and they had to concentrate on landscaping to produce that Jurassic Park feeling – with, overall, surprisingly successful results.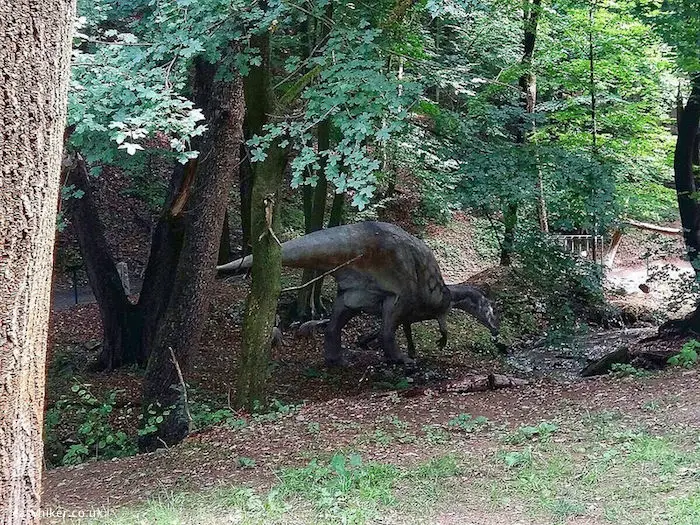 Number two on the list of recommendations is the enigmatic Kosice Castle, which is shrouded not in one but an entire series of mysteries.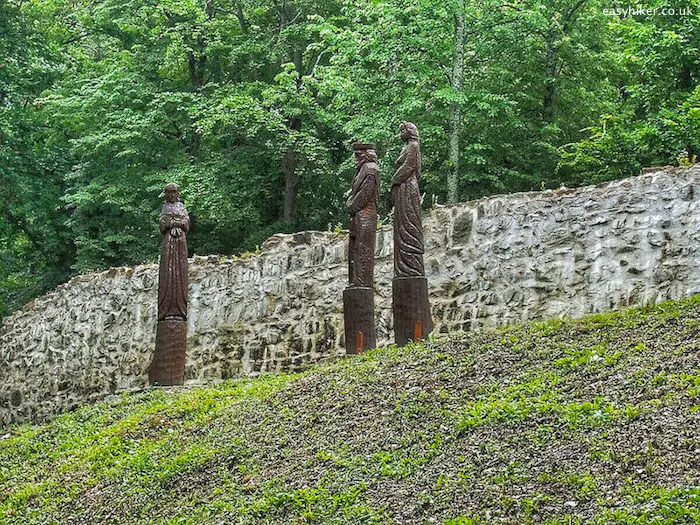 The only thing for sure is that a castle stood on the Hradova hilltop at some stage during the high Middle Ages because we have the ruins. Who built the castle, for what purpose, and even if it was ever finished to the point where actual people would have been able to move inside – all this is uncertain because no record of the castle has survived: no known contemporary document mentions it.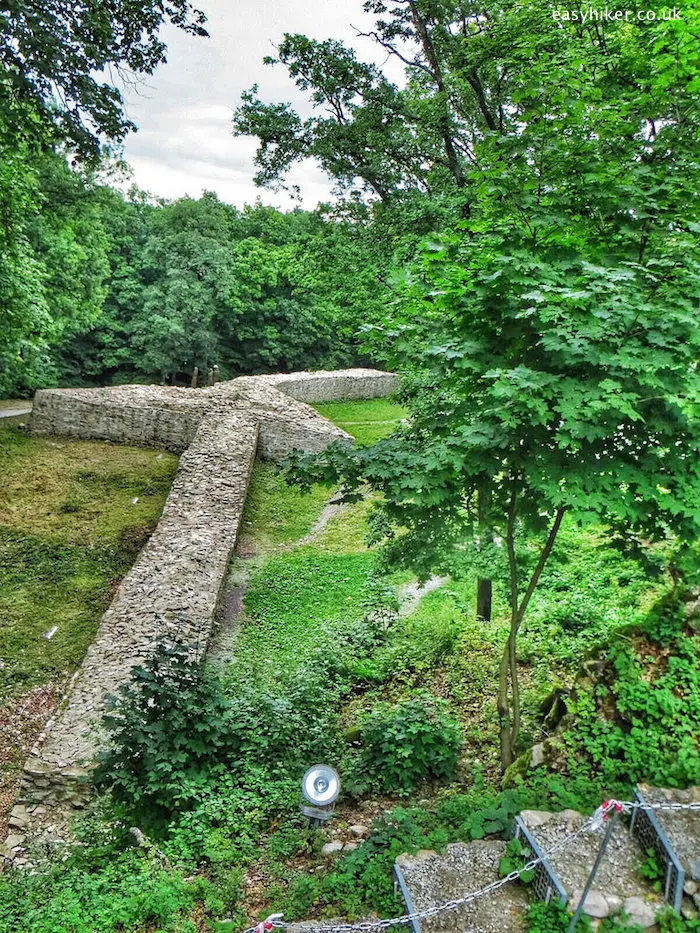 Take a pleasant hike (approx. 1 km long) from the foot of the hill through the forest, and once you have arrived at the castle ruins, several trails will lead you around the walls and through the area inside.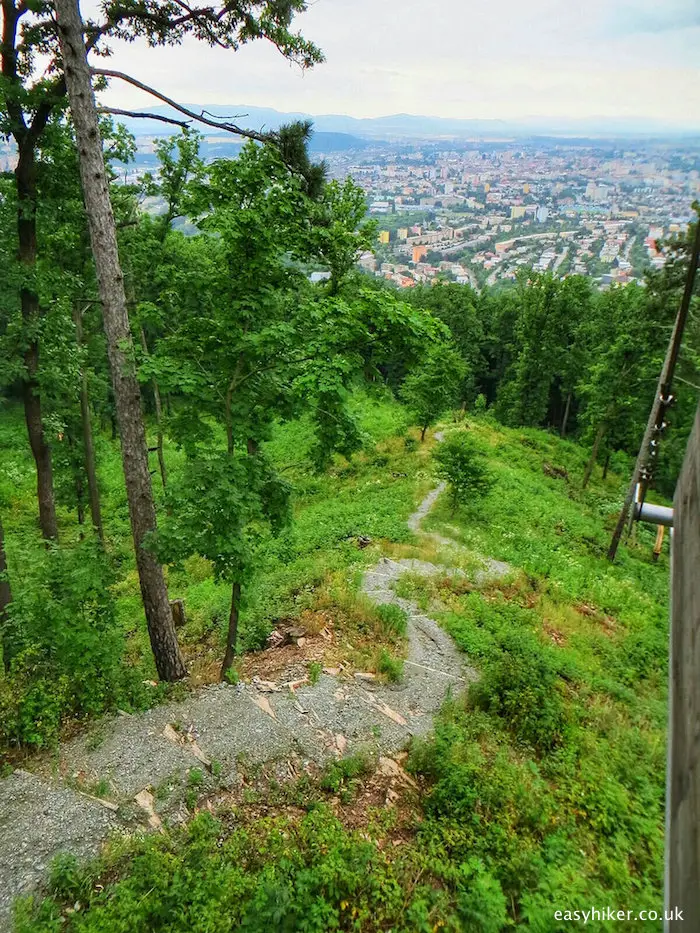 If you have some energy left, you can also climb the observation tower for some nice views of the countryside of Slovakia.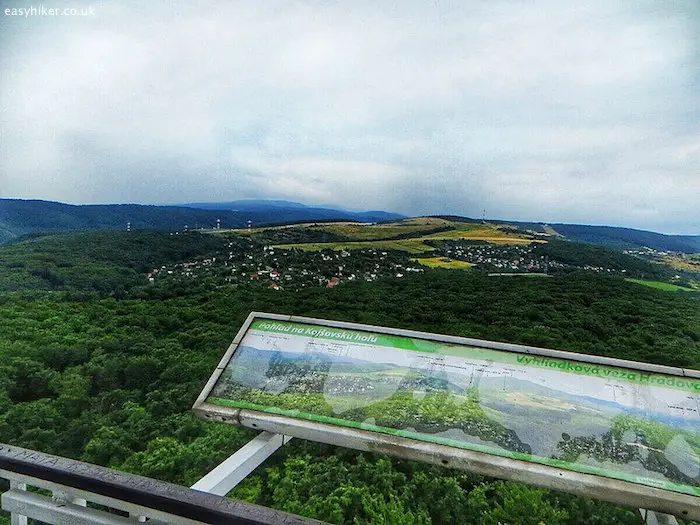 And now the best: both zoo and castle can be reached with the same bus line, number 29 from Kosice town centre to Kavecany, which is why you can hop on and hop off and do both walks on the same day. We found this the perfect way of rounding off our short stay in Eastern Slovakia.
Read also: Kosice and the Tides of History
The Easy Hikers are most grateful to Wizz Air for a smooth and comfortable flight back to London after this city break in Kosice. But most of all, we thank the Kosice Tourism Board for allowing us to discover the charms of Kosice on this city break with the able guidance of Veronika Holeckova.