The most famous building in Dartmoor National Park is not open for visitors
On our last afternoon in Dartmoor National Park, we made a trip to the highland moors.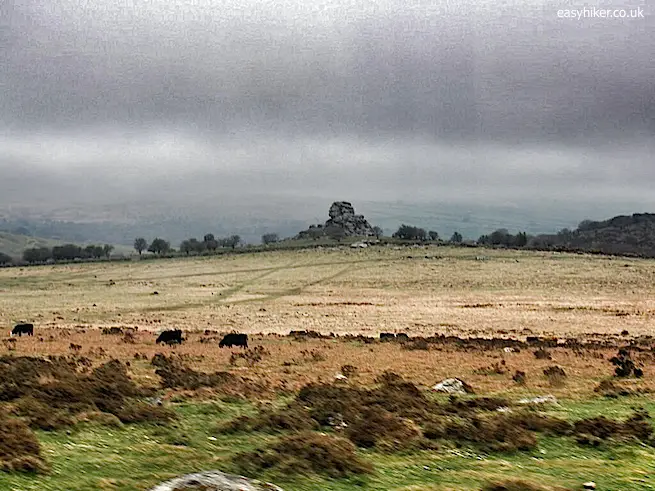 We could not go hiking anymore, there was no time left for that, but better a cursory view than no view at all, so we took the 98 bus from Tavistock to the village of Princetown which sits pretty much in the centre of the moor and also on its highest peak.
The bus ride is approx. 30 minutes long, and about half way through, the landscape changes abruptly, from idyllic and heath-like to something much more stark and severe …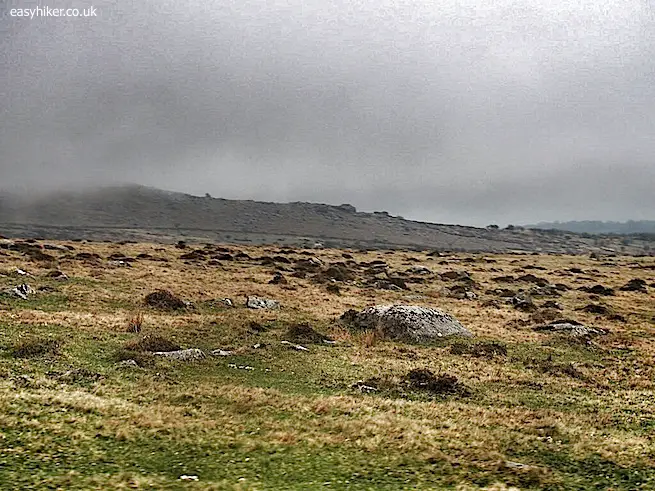 … and as you travel upward on a cloudy day (such as the day when we visited), the weather is also likely to change, from overcast to foggy and, well, more than a little eerie.
I do not remember what I expected Princetown to look like. I probably never gave it much of a thought, but coming from Tavistock, I was probably looking forward to something similar, less picturesque certainly and somewhat smaller, but recognizeably a village with a church, a few cobbled streets and some timber-framed houses, mock-Tudor or the real thing. In fact, Princetown is nothing of the sort.
Where the main road from Tavistock (the BB3357) forks, there are half a dozen shops, a pub and a couple of cafes, all imbued with the charm of an East German roadside settlement in about 1975. And that's pretty much all there is. Princetown has a church, too, but it stands virtually alone, a few hundred metres away from the "centre" and surrounded by an old graveyard.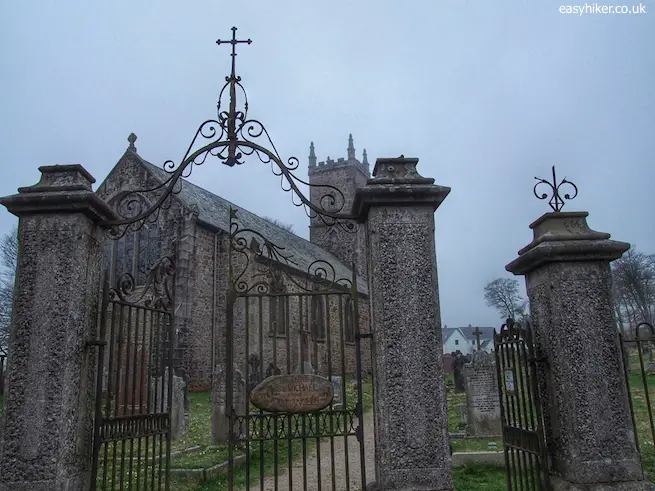 The whole place is a little spooky, to be honest, as though it was putting itself forward for one of those Hammer House Of Horror movies where a visitor arrives from out of town only to find that everybody around is a zombie or an illegal immigrant from Alpha Centauri. A movie called "Village of the Damned" or something like that.
Actual visitors are likely to come for one of two things: one is the National Park Visitor Centre, originally a hotel where Conan Doyle once stayed and where he let the landscape inspire him to write The Hound of the Baskervilles, perhaps the single most famous Sherlock Holmes story.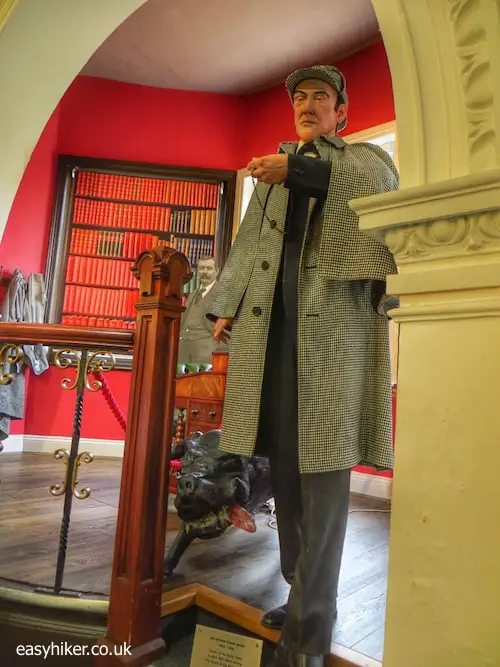 The bleak prison house on a bleak landscape
The most important building in town, however, is Dartmoor Prison, Britains's most famous jail.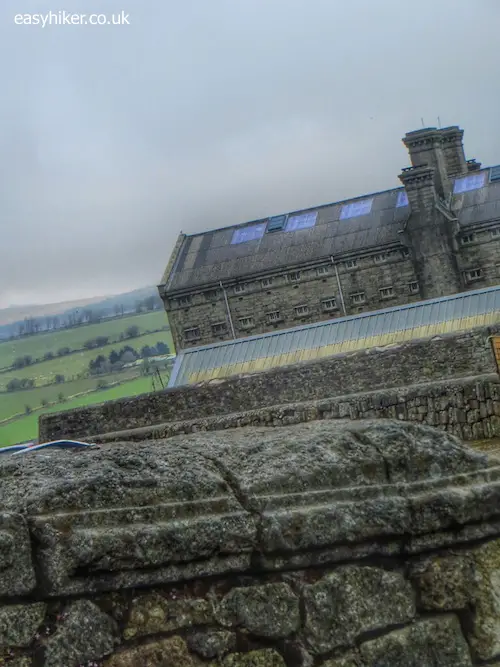 Much of this fame derives from Dartmoor's reputation of being virtually escape-proof. That's what it was designed to be, and that was the reason why they built it pretty much in the middle of a bleak landscape (the prison came first, the village of Princetown later, mainly to house the prison staff and their families).
Think about it: if an inmate manages to climb the walls and make it to the outside, where will he go? For miles and miles, there is nowhere to hide, not even a tree. In that respect, Dartmoor has always been Britain's Alcatraz.
The jail was constructed in the early 19th century, to house POWs from the Napoleonic wars. Much of the building's front has changed little since then, including its famous gate.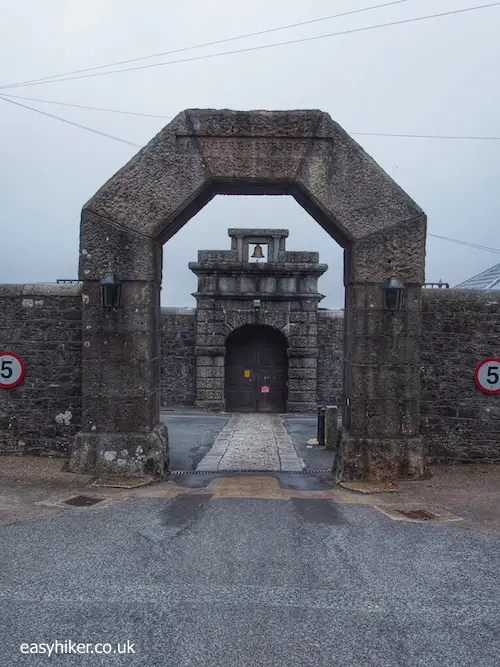 Thousands of men must have passed these gates over the years (there are 600 inmates today), thinking that this would be the last view of the outside world they would get until their body was a shell and their hair was whiter than snow.
Today, as a matter of fact, Dartmoor is no longer reserved for the toughest of jailbirds, but merely a "Category C" institution (where the letter "D" marks open prisons) that houses mainly white collar criminals and sex offenders.
You cannot visit the prison from the inside. This should really go without saying, but apparently people regularly ask … yes, come to think of it, what do they do: ring the bell? bang on the iron doors? … whether they can have a peek inside. ("Come on, don't be such a jobsworth! We have come all the way from Pennsylvania to see this!")
There is, however, a small prison museum where they have done their best to illustrate Dartmoor's two-hundred-year history as a penal institution. And why not take a small piece of Dartmoor Prison home with you …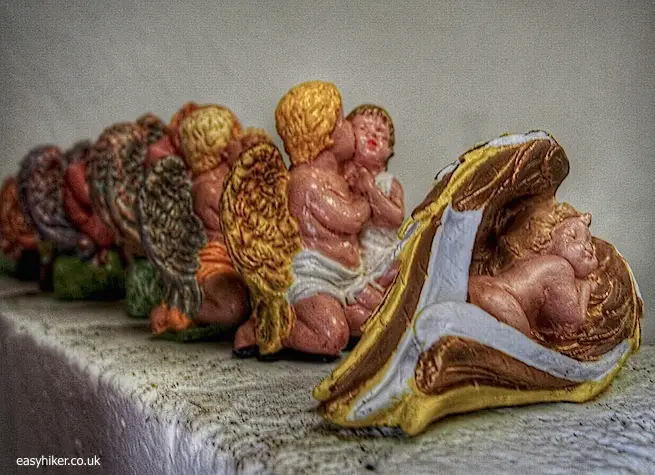 … in the form of a figurine that was carved by one of its inmates. (They are for sale at the museum.)
And finally, this would not be Britain if there were not, somewhere in this foggy gloom of a town, somebody who was determined to "always look at the bright side of life" and see the funny side of it all. Princetown, you see, has its own micro-brewery …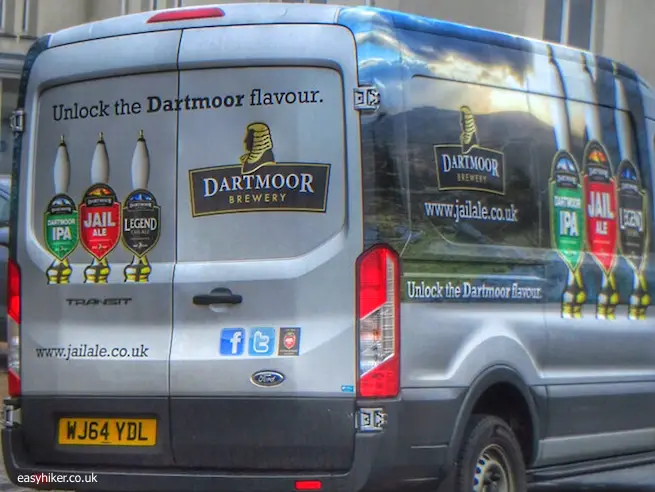 To which I say: three cheers for Dartmoor and its prison.
Don't miss our free updates about our walks by subscribing to our free updates via email and following us on Facebook  and Twitter. Why not include us in your G+ circles too?