The Right Hiking Waterproof Outdoor Jacket
For years, I had been priding myself on owning the cheapest of what I believed was a waterproof outdoor jacket in town.
It had cost me 10 bucks and came from a supermarket chain that normally sells discount groceries and only extends its range of products temporarily when it can get its hands on a specifically cheap delivery of something or the other, legwarmers, say, or BBQ sets. That week, it had been outdoor jackets.
For years after that, I sneered at people who purchased expensive Arctic Explorer jackets for, essentially, the daily trip from the parking lot to the door of their office building. My own jacket was, thank you very much, everything it needed to be: it was light, whether I was wearing it or carrying it around in my backpack, it could easily be rolled together and stuffed in between the socks and the sandwiches and, of course, it kept me from getting wet in the rain.
The only problem with it was that it didn't.
Last year, I wore it for the first time ever in real rain rather than a light drizzle, and I got drenched. It was only then that I realized: all those years, my jacket had provided me only with mock protection. It may have looked the part, but the moment it had to perform, it wilted, like Saddam Hussein's army.
This has led me to reconsider my attitude to non-essential hiking equipment (a group that includes all hiking equipment with the exception of boots and backpacks) in general, but specifically, of course, to hiking jackets.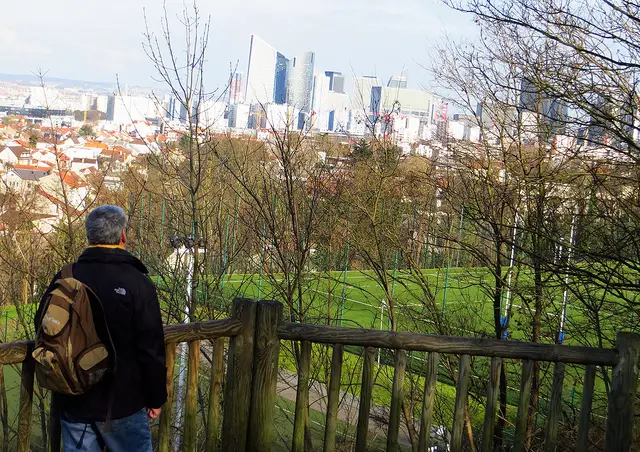 For the first time, I was – while still not ready to go for the whole Arctic Explorer hog – at least willing to spend some real money. Not least because on the day we got wet – I say "we" because Mrs. Easy Hiker was wearing a jacket of the same model – we came very close to breaking off the entire trip.
I myself was protected from the worst by a light sweater, but Mrs. Easy Hiker, wearing nothing but a blouse underneath, morphed from her usual sunny self into a thoroughly drenched, miserable and grumpy companion in the space of a short but intense shower.
I suggested that she buy herself a new dress in the next town or village, an offer she heroically declined (eventually drying herself with some dry piece of clothing from the backpack). But if she had not, this would not only have been a ruined but – let's face it – also a pretty pricey day. So, a good raincoat may cost a bit but can actually also save you money.
I decided to order a new waterproof outdoor jacket from Zalando. And of course, to prevent Mrs Easy Hiker turning grumpy again on our next rainy day hike, one for her as well.
Buying clothes online can be a tricky affair, particularly for ladies, but is less of a problem for outdoor stuff. There are fewer "matching colour" issues, and the question of "does my bum look big in this?" is of minor relevance on a trail somewhere in the middle of a forest.
Zalando makes it easy for you: at the bottom of the home page, they help you to "translate" their simplified size system (S, L, XL etc.)  into the conventional system of your home country and offer you an explanation of the terms they use to characterize their products as well as some up-to-date fashion advice.
The clincher for us was that they were the only provider who had the models that we wanted in the right sizes and colours. At competitive prices, too. Why go anywhere else?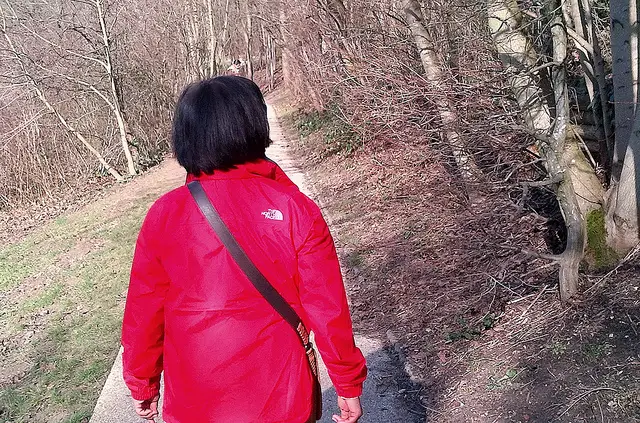 Our plan, of course, was to "test hike" our new jackets in the rain as soon as possible. Unfortunately, it has been cold and dry ever since they arrived – and the forecast says that the weather will stay like this for at least another week.
But in the event that our jackets will, like their predecessors, also prove to wilt under their first challenge, we are covered: Zalando provides a comprehensive product warranty – and make any exchange of goods easy for you, too. Buying hiking gear online has never been more convenient.
Have you got your own tip in selecting a good waterproof outdoor jacket for your hiking trip?