What Made Grasse Famous Has Made a Smell-O-Rama Convert Out Of Me
Few people have ever regretted that Hollywood failed to further evolve its 1950s format of Smell-O-Rama which allowed the movie houses to pipe in scents for the purpose of highlighting the cinematic narrative.
Full disclosure: I have always been one of those Smell-O-Rama skeptics – until last weekend, that is, when we visited the garden of scents, the Musée Internationale de Parfumerie (MIP) near Grasse.
Suddenly, I saw the light – or, more to the point, smelled the roses.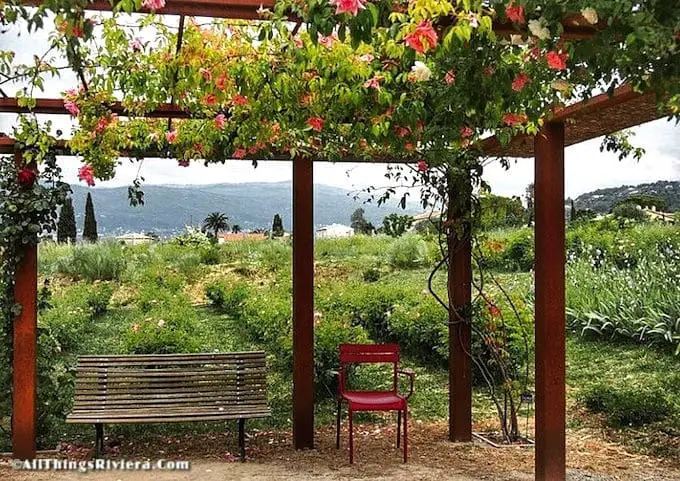 As things stand, however, until Mr. Gates invents a method of giving readers an online experience of fragrance ("Microsoft Odor"?), all we can give you are visual impressions, hoping that when you see this …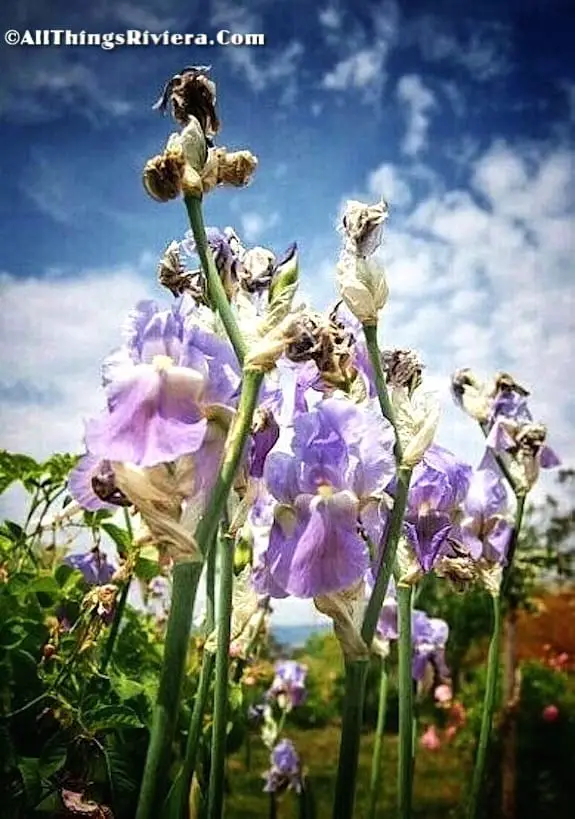 … you can piece out the woeful imperfections of this blog, unworthy (and unfragrant) scaffold that it is, with your thoughts.
The garden is actually quite pretty, although that is not its primary purpose. The plants which were assembled for this plot, after all, were not chosen for their visual impact but for their fragrance, making this a garden of – primarily – olfactory delights.
The MIP Gardens were created in 2003 in order to give visitors of Grasse – the "perfume capital of the world" – a chance of complementing their experience of sampling the finished product by seeing the plants that provided the basis and the inspiration for the various scents.
Today, only a few of these plants are still grown commercially in the area, but until WWII, the hills around Grasse would have been alive with the scents of verbena, jasmine, rose petals and many, many more.
Which is where the gardens come in. About five 5 km to the south of Grasse near the road to Cannes (easy to reach on foot from the train station of Mouans-Sartoux or with bus no. 600), all the famous perfume plants are there, represented by miniature fields and patches, including orange trees …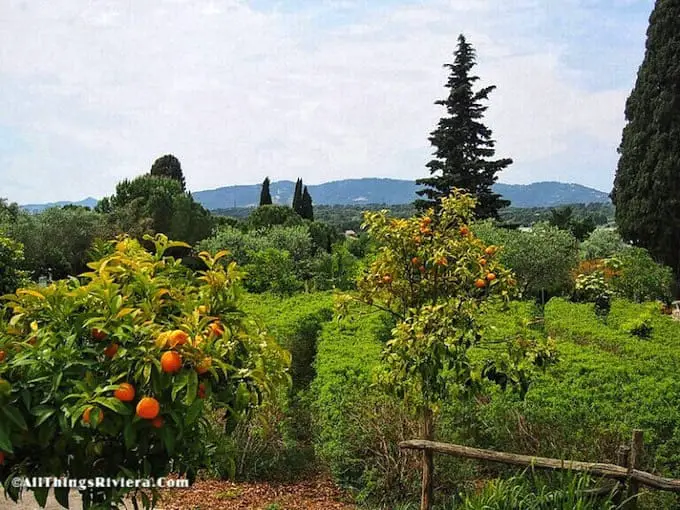 … dianthus …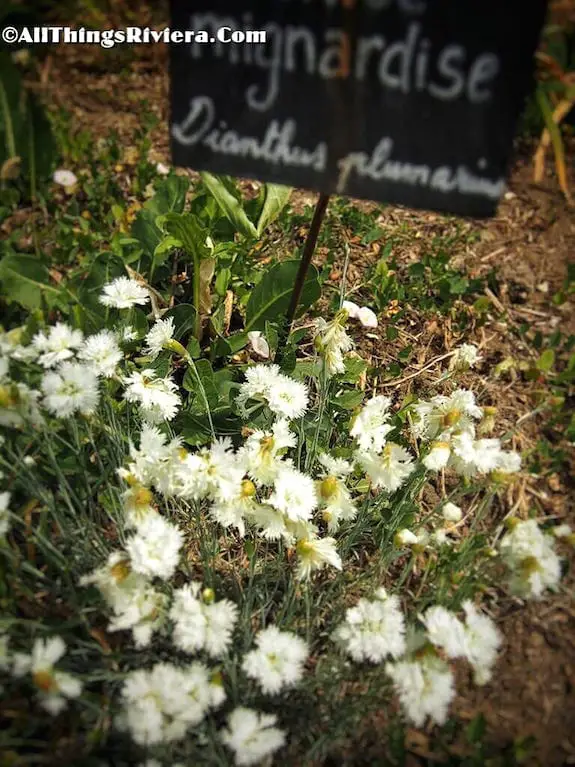 … irises …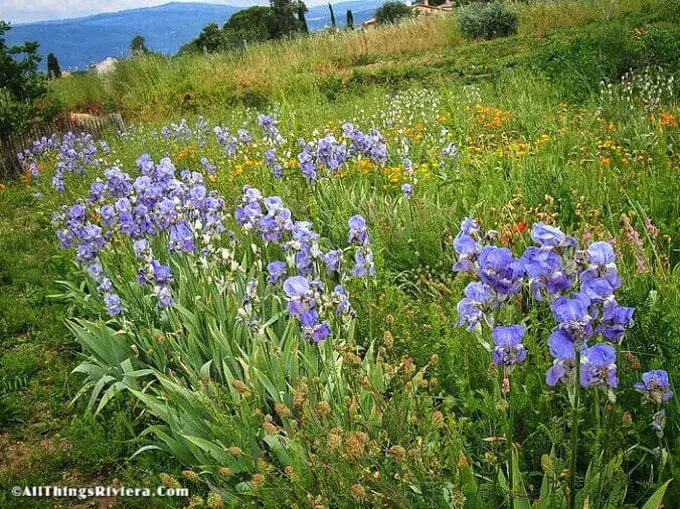 … and, of course, roses in all shapes, colours and arrangements.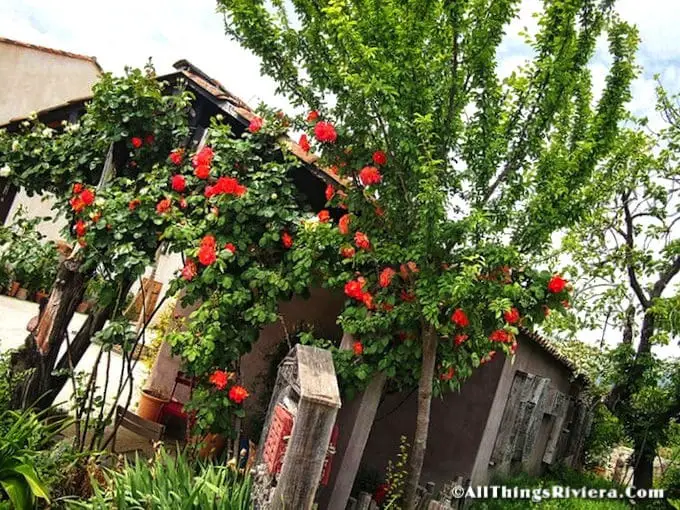 There is also a patch of lavender, that most "provencal" of all plants, but it is lacking a little in oomph – you would have to come here a little later in the season to take a picture of a field that is all decked out in lavender's characteristic bright purple.
The change of the seasons ensures that there is always something to see in the garden, from early spring all the way to autumn.
You can also learn a lot, just by reading the little information panels on the flower patches: Within the industry, they apparently distinguish between crop plants that are actually used for the production of oils and fragrant flowers, the latter merely there to "inspire" certain scents because the extraction of their essence is either too difficult or too costly.
Crop plants include many of the usual suspects, but also plants that may be better known from the dining table – such as sage, rosemary and thyme, united here in a single patch. (I just cannot help wondering what happened to their old friend parsley?)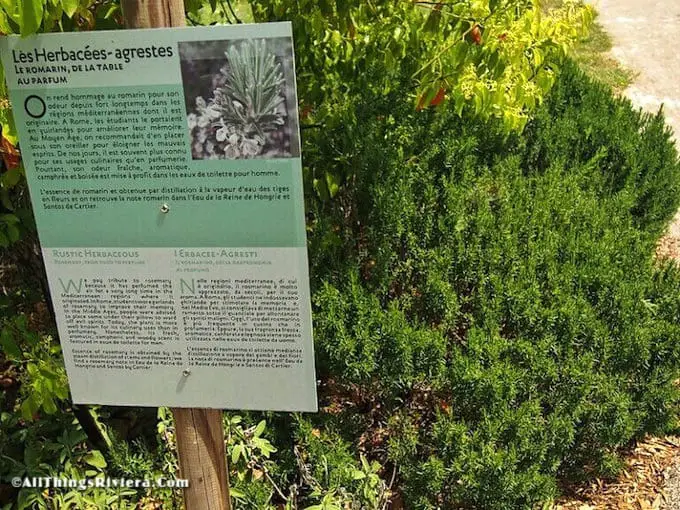 One of the best things about the MIP gardens is that you can collect your own souvenirs (but inquire at the reception before picking away). Here you can see Mrs. Easy Hiker do just that …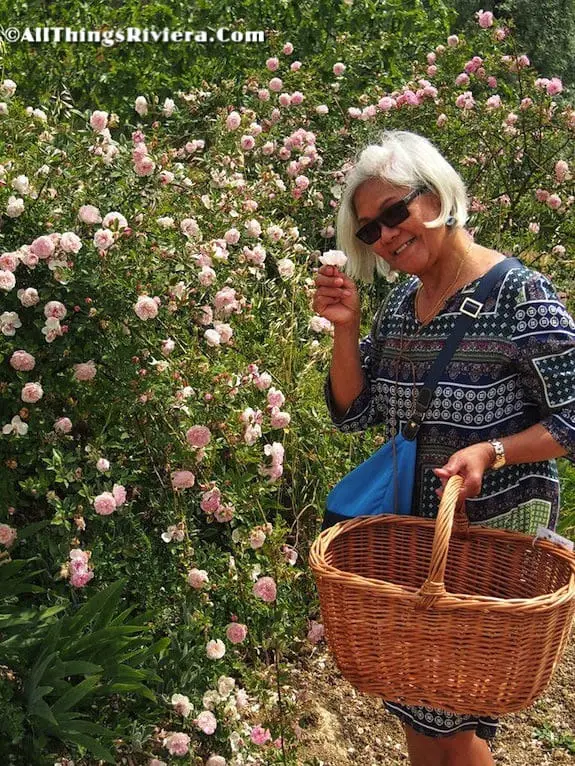 … a rose among roses. (I have been married to her long enough to know what she expects me to say.)
You can easily spend an hour walking around in the gardens, after which you may feel a bit peckish, in which case we advise you to walk the short distance to the town centre of Mouans-Sartoux for a bite.
We expected to find a soulless suburb, a shopping centre or something like that planted into the midst of suburban sprawl, but Mouans-Sartoux is actually a very pretty and quaint old village …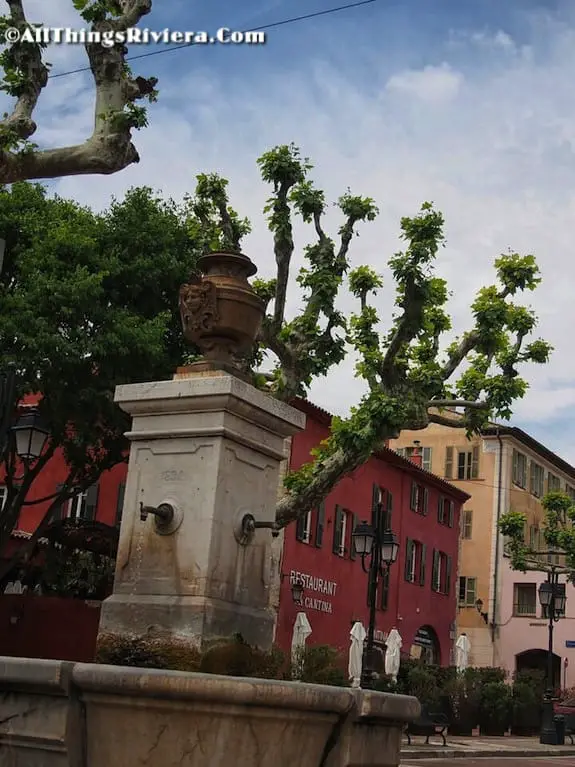 … which is definitely worth the detour, not least because of its ancient castle.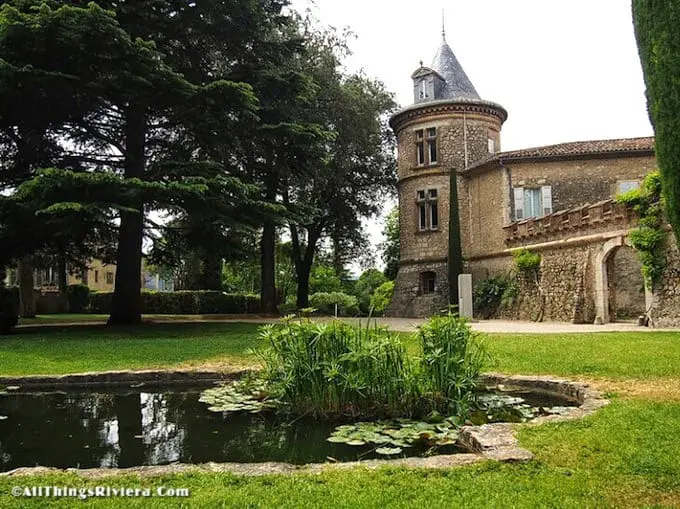 After your lunch, there should be still enough time for a short hop to Grasse (bus line 600 from Mouans-Sartoux high street) at the foot of the near-by hills.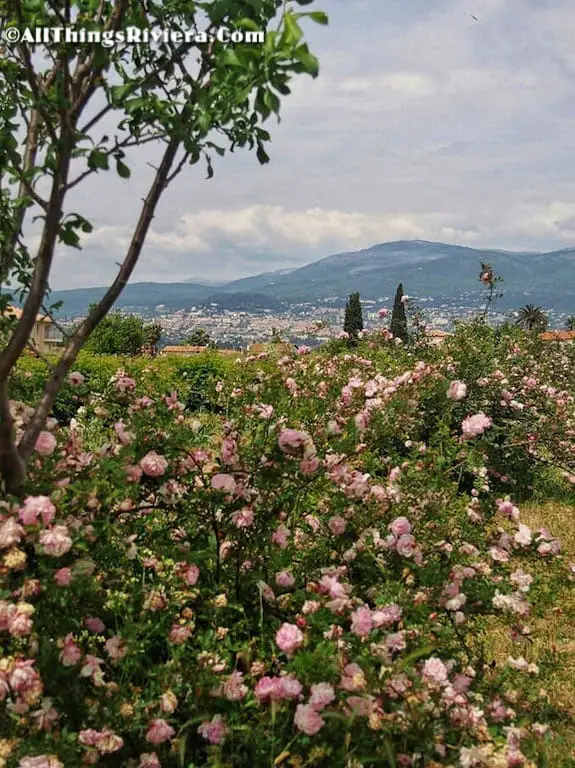 We will tell you in our next post what you can expect to find there.
Wouldn't you want to visit the garden of scents, (actually the perfume garden of Grasse)?