I don't know about you, but whenever we come across a town that has been labeled a City of the Arts, I get a queasy feeling in my stomach. From experience I know that all too often, this means grim medieval palazzi and stuffy churches that have been packed with dark, baffling and impenetrable paintings of minor biblical anecdotes or scenes from the life of the local saint.
The art historian and TV presenter Kenneth Clark once grouped museum visitors into three categories: people who know what paintings are all about, people who can see what paintings are all about when told, and people who can't see it even after someone has explained it to them. Most of us, I believe, would fall into Category 2, if only just.
Graffiti is Celebrated in City of Arts Dozza
Dozza is a "City of the Arts", but it is not stuffy like that at all. Rather than hiding away its art down musty museum corridors, it wears it outside, on its sleeve – and on its walls.
Every two years, Dozza stages the Festival of the Painted Wall (Biennale di Muro Dipinto), inviting Italian as well as international artists to come, to visit and to leave a painting behind on one of the city's walls.
As the years have gone by – the Festival has been hosted regularly since 1960 – free space for new paintings has been increasingly hard to find, and the organizers had to take drastic measures in order to keep their festival alive. For several years already, not all pictures have been restored. Only a select group of 150 wall paintings are continuously preserved, while the others are, well, "recycled".
We recommend that you park your car near the Arco, the old town gate at the eastern edge of town, …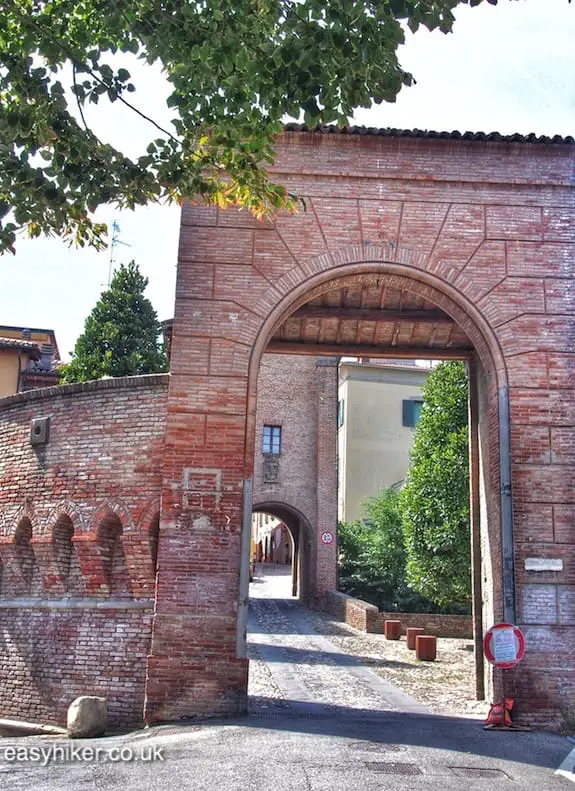 … and take a tour of the village by slowly strolling towards the fortress on Dozza's opposite end.
You will find that, even without the paintings, Dozza would be a very pretty little place (it is one of "Italy's Most Beautiful Villages").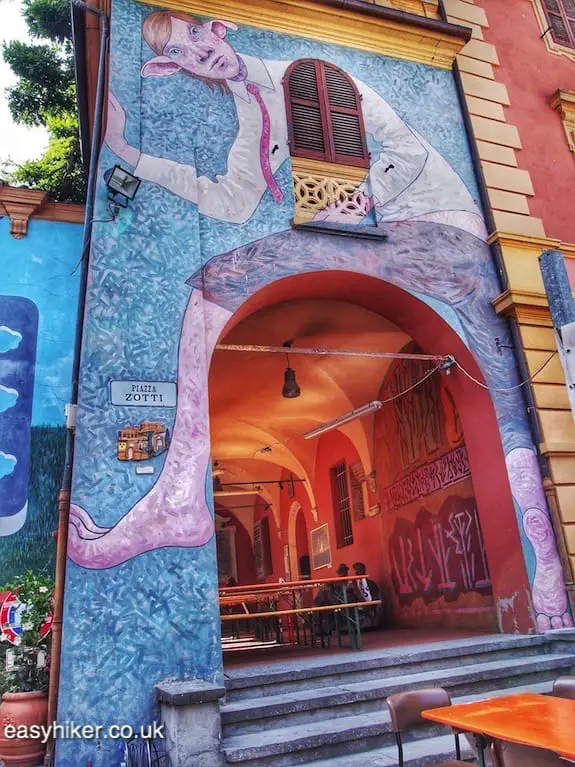 Most of the artists who are exhibiting their works on the town walls are described as "traditional painters", but the variety of styles is nevertheless wide, ranging from the twee …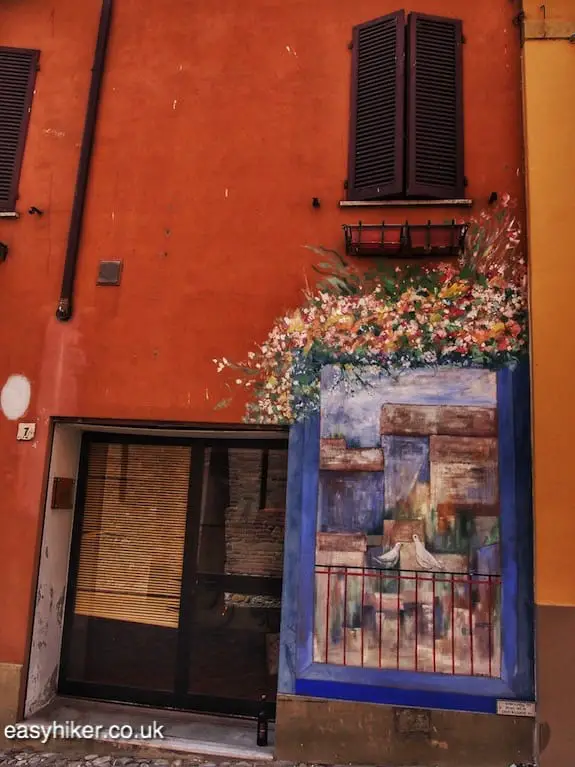 … via the abstract …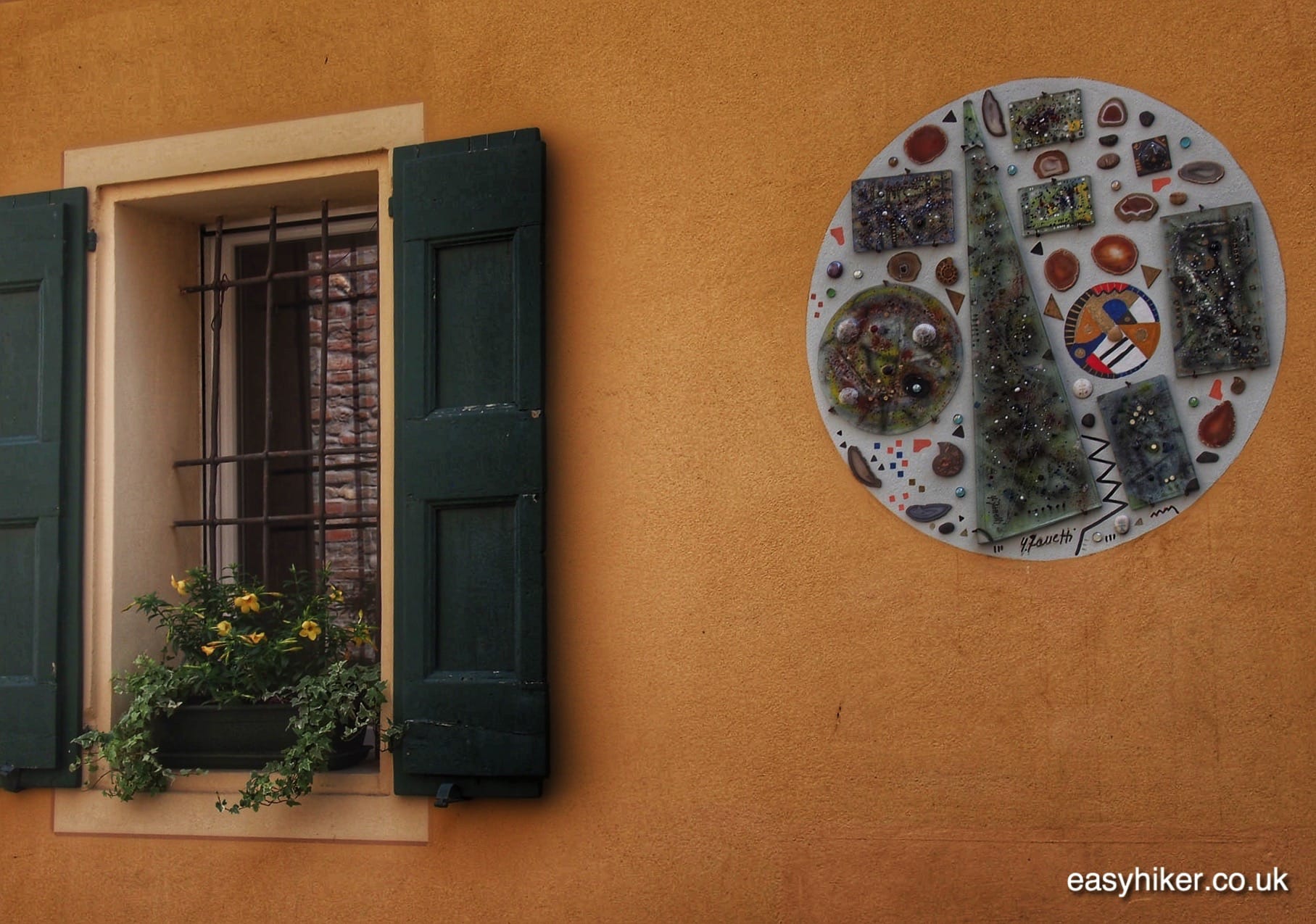 … to Banksy-inspired comments about the general nature of walls …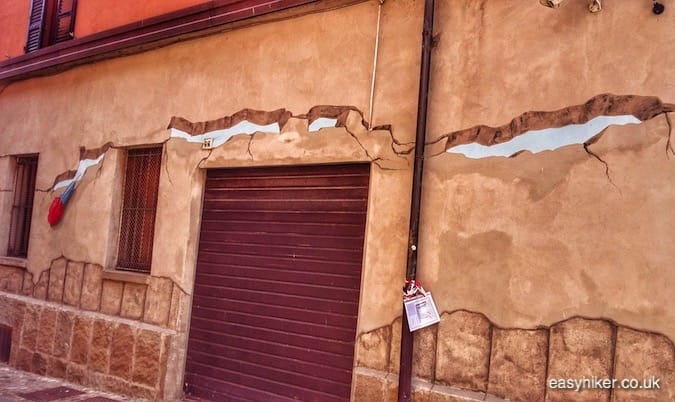 … as well as about some specific walls of the Dozza townscape, such as the local police HQ.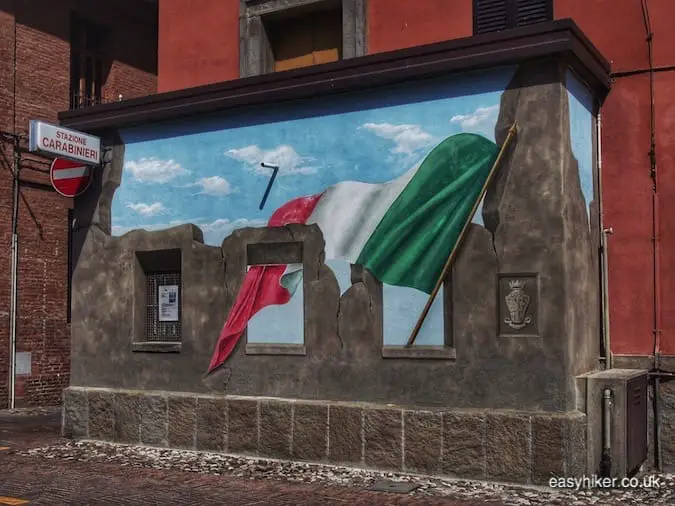 If you manage – despite all the inevitable detours into the side streets – to maintain a generally straight direction away from the Arco town gate, you will eventually arrive at the Rocca Sforzesca, the town castle which was built in the late Middle Ages and converted in the 17th century into a palazzo by a local aristocratic family who continued to live there until the 1960s.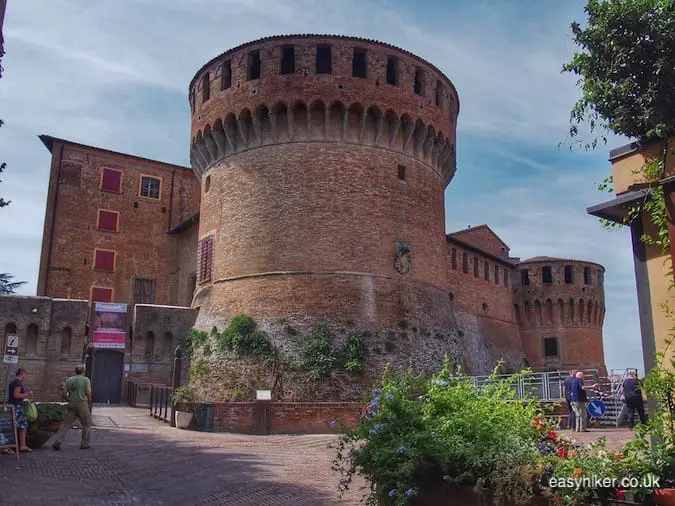 The castle's walls are the only ones in the entire village that appear to have been declared a "no paint zone".
For your way back, we suggest you take the outside footpath around the village which will complement (and hopefully enrich) your artistic experience, providing pretty views of a different type.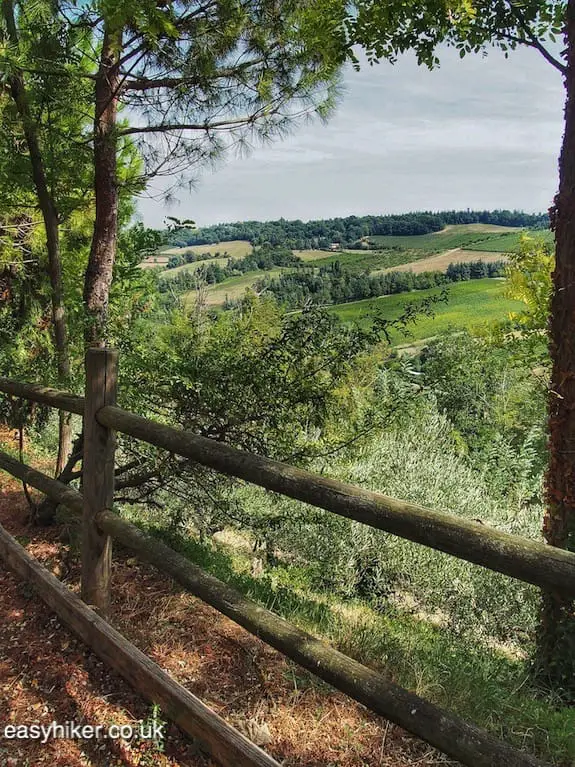 If you have travelled to the Emilia Romagna region without a car, you can also reach Dozza by bus. Take line no. 101 from Bologna in the direction of Imola, getting off at Toscanella, the near-by "modern" village. This will make life a little bit more difficult for you, since you will have to cover the last 3 km to Dozza on foot (walking on the hard shoulder of a relatively quiet country road), but as a quid pro quo, you will also see something that the car travellers (including us since I only read about it afterwards) will most likely miss: lately, Toscanella has been integrated into Dozza's arts festival, welcoming mainly graffiti artists whose more contemporary and "urban" style, it was thought, would look out of place in the old village.
If we have made you curious about how graffiti is celebrated in City of the Arts Dozza and you want find out more about its wall paintings for yourself, the next (and 26th) Festival of the Muro Dipinto has been scheduled for September 2017.