Guest Post:

Easy hiking

– Lake District, UK


by Janice Waugh
I discovered the pleasure of easy hiking last year when I went to the Lake District in November – the off season. You know it had to have been a wonderful experience because it rained almost incessantly. I was soaked every day and a year later I'm still enthusiastic to write about it.
The Lake District, in the north west of England, is an area that is great for any type of hiker, from the experienced to the newbie. I was in the latter category.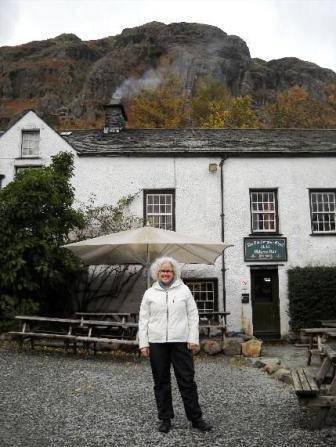 I went to the Lake District for what I called a digital detox. Being a travel blogger, I'm almost always online and I needed a break. I went to hike – or walk as it's called there – for four days. And I wasn't going to go online by phone or computer for the whole time.
My first day was easy. I was taken around by Zoë Dawes a local known as the Quirky Traveller. She gave me the lay of the land.
The next three days I was on my own. Day two I walked, by myself, for almost six hours. I climbed about 1000 feet. I had to learn how to read the maps and trails and watch my footing carefully.
I was soaked through by the end of the day and wondered: Is this fun? Is this what I want to do?
Yet, the next morning, I was surprisingly excited to head out again. This time I chose a relatively flat trail as I could feel my muscles ache from the unfamiliar exertion of the day before.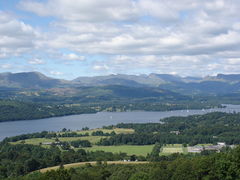 On my final day, I undertook the highest climb of my visit and enjoyed a beautiful view of Lake Windermere as a reward.
If I had not planned this trip specifically as a digital detox, if I had not had four days in a row that I was committed to hiking, I'm not sure that I would have such fond memories of that trip.
I think that those who are new to hiking benefit from taking some time and really giving it a chance. Doing so myself, I fell in love with the activity.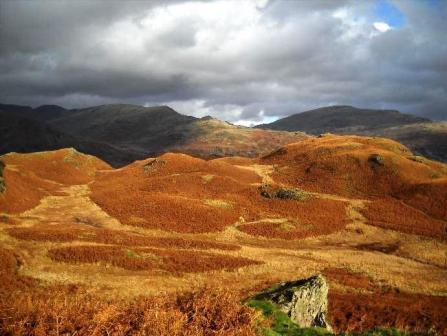 Here's where high heels enter the story
I have written a number of posts about that hiking tripfor my blog. One was about packing because, in one carry-on, I had packed for hiking in the Lakes District and hobnobbing at a travel industry event in London. I packed both high heels and hiking boots.
Since publishing that post, a number of people have found my blog using Google to search the words " high heel hiking boots ".
Odd, I know, but it's true. What can it mean? Maybe that that there are people out there desperately trying to integrate hiking into their very non-hiking world. While I wouldn't suggest high heels, I do highly recommend hiking to everyone.
Janice Waugh publishes Solo Traveler, the blog for those who travel alone. The blog offers solo travel stories, tips, safety advice and destination ideas. You may want to read her post called Falling in Love in the Lake District