Easy hiking in Spain
La Fosca in the Costa Brava
La Fosca had been recommended to us. It is not a place where one would wind up otherwise. 
Remember this: Next time you travel through Catalonia or anywhere along the Costa Brava, make room in your itinerary for a trip to La Fosca. Take this as a personal recommendation from Easy Hiker.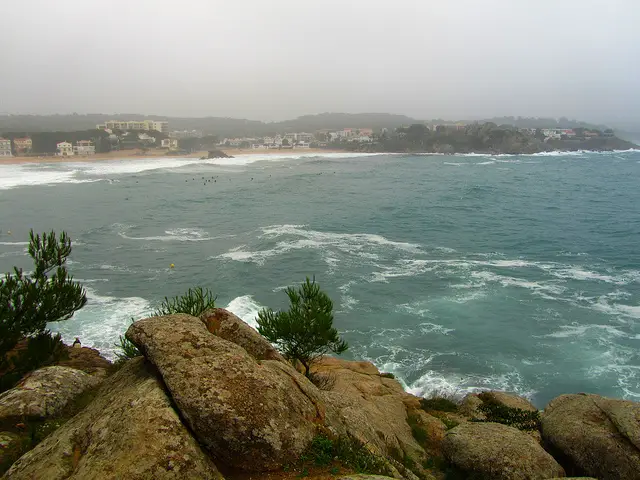 There are many reasons to go there. First of all, and most importantly for us, it is an excellent base to experience the Cami de Ronda, the coastal walking route of the Costa Brava.
Secondly, La Fosca on the Cami de Ronda is a charming place in its own right. The village is nestled inside a picturesque bay between Barcelona and the French border (near the town of Palamos) and has a beach so beautiful that it must be seen to be believed.
One word of warning, however: Monte Carlo it ain't. As far as entertainment is concerned, you are pretty much on your own, so you better bring a book. Or someone whose presence you find endlessly fascinating.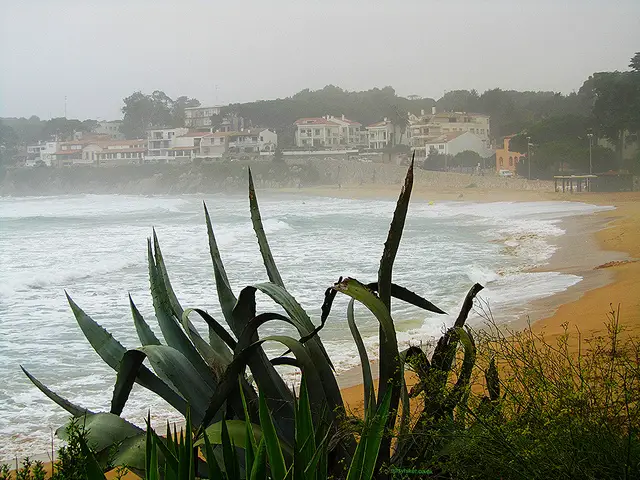 Or, best of all, a pet. Dogs will have the time of their lives here – not least because they will make so many new friends. I have never been to a place with so many dogs. Every person you meet appears to have one, and often more than one. On our first walk around the beach, we met an elderly jogger who was accompanied by five of his four-legged friends, each of them on a different leash. (It must take the old man the rest of the day to untangle all of that.)
Thirdly and finally, I have always had this thing about out-of-season visits to seaside resorts. When our son was still small, we once went to Margate in Kent for a weekend in December. I wonder what my poor, long-suffering family made of it at the time. They did not complain or question my sanity, but I certainly don't remember it as one of our more successful family trips. What on earth was I looking for?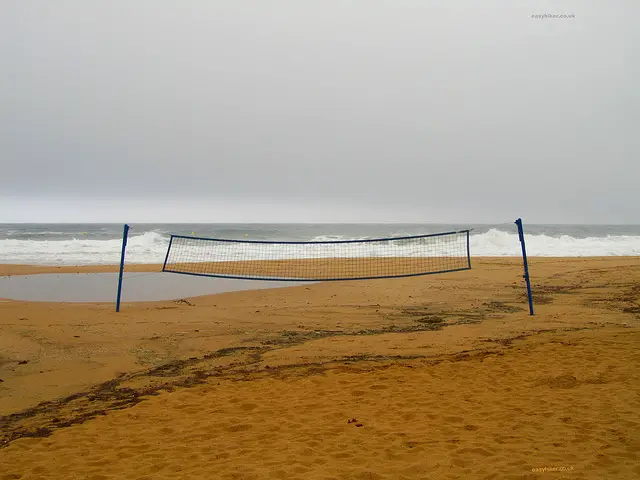 The trip to La Fosca – on an unseasonably troubled October week-end – brought it all back because it had everything that Margate so woefully failed to deliver: the roaring sea. Leaden skies. Vistas drenched in different shades of grey. Long walks on deserted beaches in the mist with the waves angrily snapping at your heels. (Melancholy is a poor place to live in but a great place to visit.)
We had actually approached La Fosca with a good deal of trepidation, because the weather forecasts had been so bad. Rain, they had promised – and then more rain. Heavy at times. With the occasional thunderstorm to brighten things up.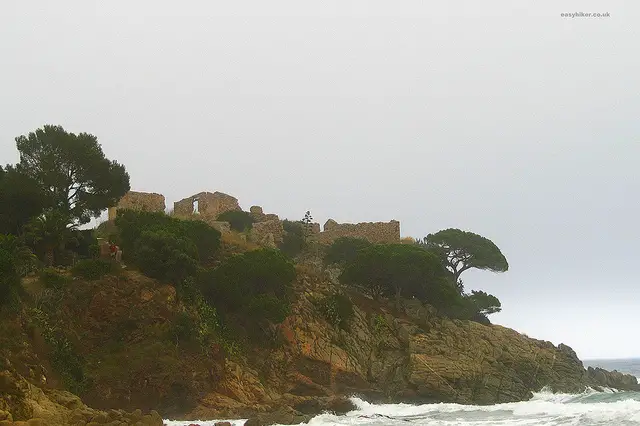 The forecasts for the Saturday in particular (our only full day) were so bad that our host, Vueling – the Spanish budget airline – asked us a couple of days before our departure if we would rather postpone the trip for another week-end, out of fear presumably that we would get thoroughly traumatized.
Please bear in mind that a "100% chance of rain" forecast (such as ours) is the result of weather data running 100 times through a computer model and producing 100 different scenarios with rain featuring in each and every one of them. Forecasts like that simply leave you no straw to clutch at.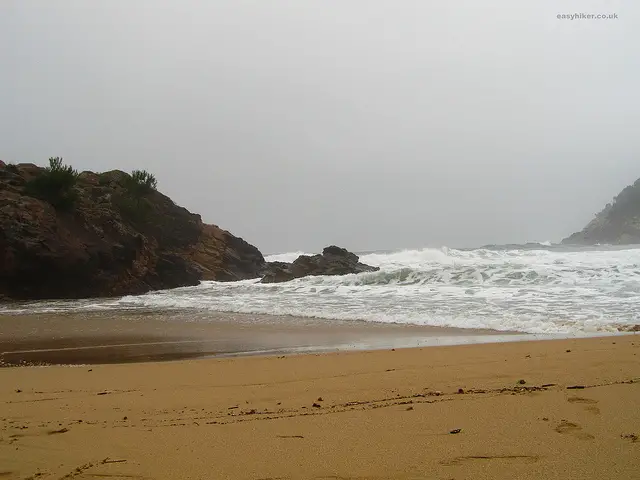 I can bet you already see where this is going. Yes, of course, you are right: not a single drop fell on the Saturday, and early on Sunday when we left, at around 8 am, the weather was already improving.
It must be said that we did not get to experience the Costa Brava at its sunny best: it was mainly cloudy throughout although we still got a couple of hours of sunshine. But as compensation, we had the quite dramatically agitated sea – and the chance to observe (from our hotel room balcony) dozens of surfers at all hours of the day. It appears that, whenever the Mediterranean is a bit choppy elsewhere, the waves in the bay of La Fosca reach quite stunning (and surfable) heights and that the surfers all throughout the area are quite aware of this.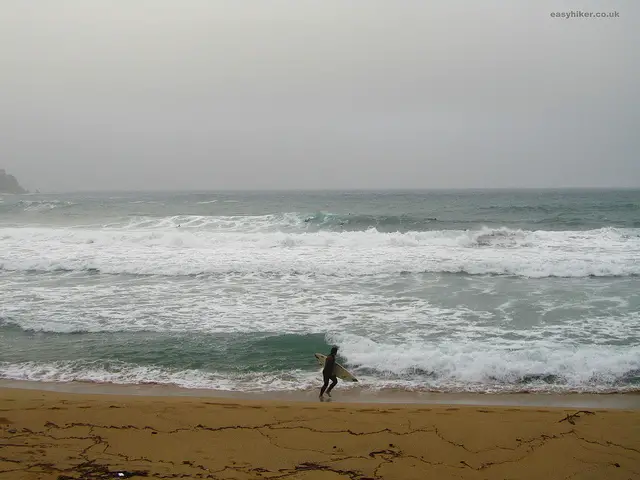 We arrived in La Fosca on the Friday, midway through the afternoon, which was too late to do anything substantial, so we walked for about 15 minutes in the direction to Palamos and then back. (If public transport had been better, we might have gone all the way – it is only 50 minutes, according to the signs, but don't forget that you still have to return.)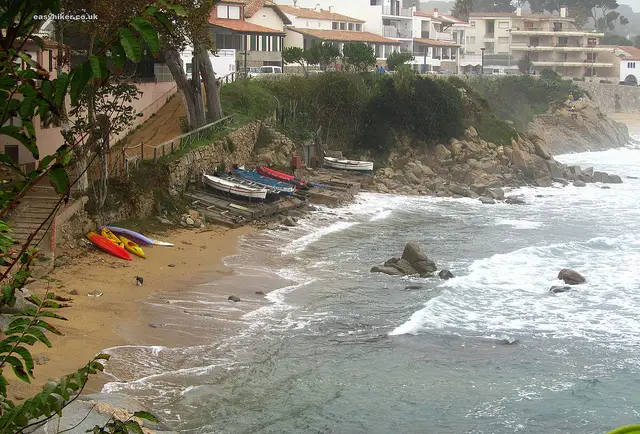 That was a nice little walk, featuring everything you would expect from a stroll down the Mediterranean coastline. When we returned to the hotel, our landlord said that the Cami de Ronda had much more to offer in the opposite direction – which was, of course, what we had planned to do the next day. We were rather pleased to find out that there was something even better to look forward to.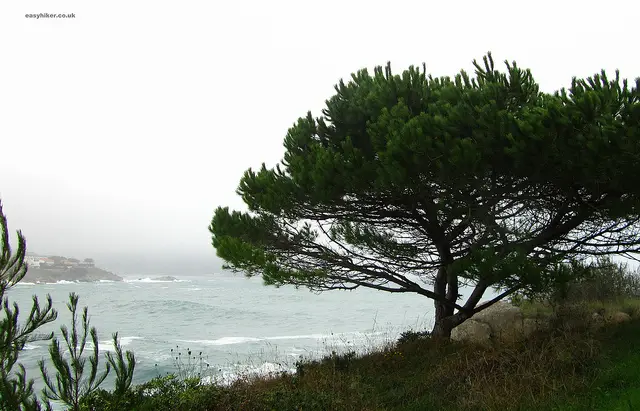 I will tell you how it went in the next post.

A week-end in La Fosca is best spent staying in this lovely vacation rental.