Easy Hiking in the South of France
Oligarch for a Day in Cap Martin
One thing many people know about the French Riv is that it's for millionaires only. When I told my 87-year-old mum, God bless her, that we were moving there, she cried. She could not help it, she explained: the thought of us trying to keep up with the local Joneses, the likes of Coco Chanel and Roman Abramovich, just filled her with sadness – this could only end in tears.
The truth, of course, is that you can lead a surprisingly low-cost life in most of the towns on the French Riviera, because many of the things that make this coast one of the world's favourites are for free: the sun, the views, the general "ease of life".
Not to forget the sea, of course. Many Riviera beaches may be private, surrounded by walls or fenced in by hotels and restaurants, but there is enough of the coastline left for everybody to enjoy, and right next to each walled-in bay there is generally another one which is almost identical to its neighbour and that you can make your own for an afternoon, feeling like the richest man on earth – because you are.
When all that you need to be happy is right around you: how much richer would you want to be?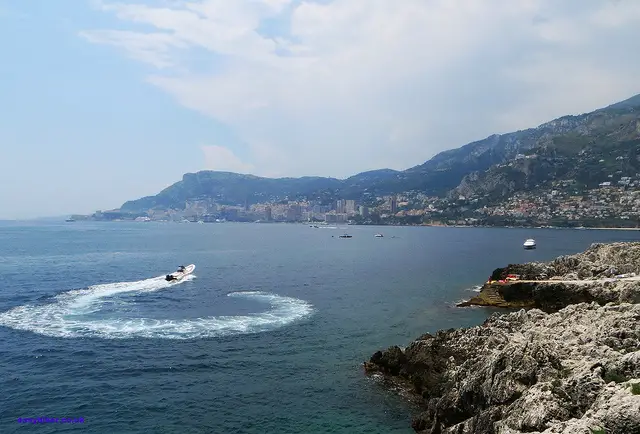 Today's walk is full of bays like that, even though – admittedly – it does not start promisingly.
Take the local train – the one that runs every 30 minutes from Cannes to Ventimiglia – to Carnoles station, walk the quarter mile down to the beach and follow – turning right – the coastal road around Cap Martin.
Just before you arrive at the Cap itself, you will find the Kiosk au Cap where you can have light meals and refreshments or have a quiet drink any day from April to September. This is also your "last chance kiosk", …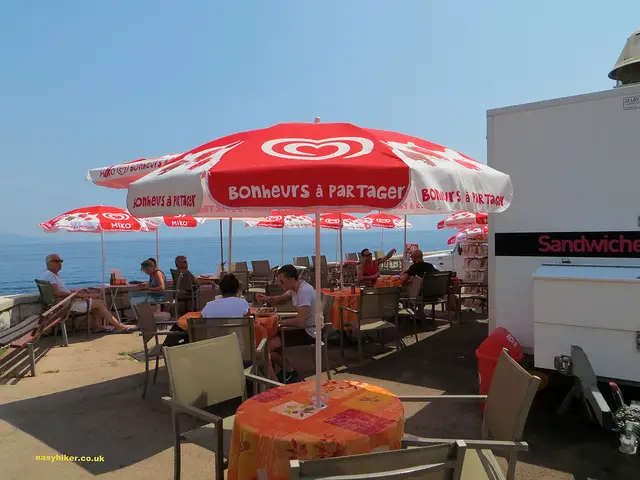 … because the trail – which has been more of an urban promenade until here – will get decidedly more rugged after that.
The first thing that you will notice once you have turned around the Cap is the glorious view of Manhattan-sur-mer (aka Monte Carlo) on your left hand side – undoubtedly one of the world's most famous skylines.
Just continue on the coastal path, past impressive beachfront properties …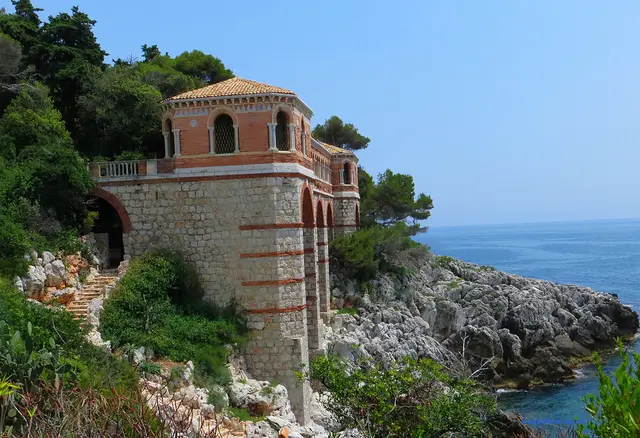 … and secluded bays, some of them private …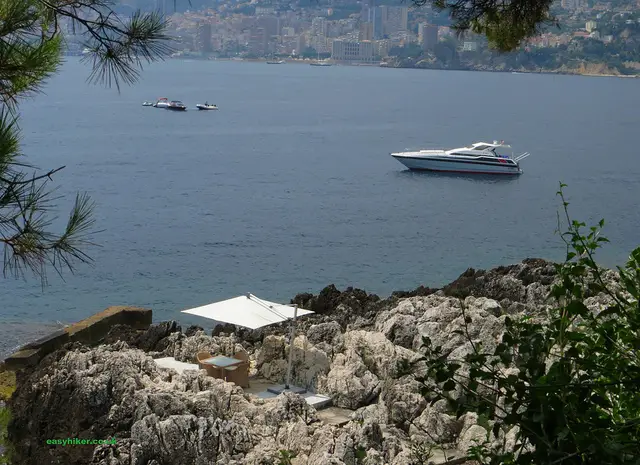 … and some of them accessible to everybody.
Taking a break is specifically worthwhile if you have thought of bringing your swimwear with you.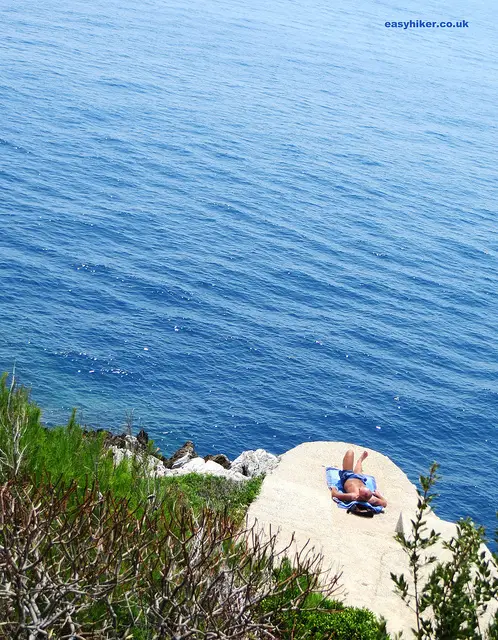 This, the "good" part of the walk from Cap Martin to Roquebrune train station, takes about 90 minutes and serves as a great introduction to the French Riviera – specifically if you don't have the time for a longer hike.
It is also worth pointing out that you can do this any time of the year – or, indeed, any time of the day, even in summer, because there is some shade along the way, and the walk, from station to station about 5 km or 3 miles long, is altogether not too exhausting.
And if you do have some energy left at the end, you can climb the slope on the other side of the railway tracks for a brief trip to the ancient hilltop village of Roquebrune – which we described here. It is very pretty – and will give you, after you had a good first impression of the French Riviera landscape, an idea of the area's architectural treasures that are waiting for you to be discovered.
And that's for free, too.
Get free updates of our walks and easy hikes in the French Riviera via email or follow us on Facebook.