Walks in the South of France
A Foretaste of the Alps in Menton
Today, we will begin a short series of winter walks on the French Riviera. There will be one walk each for the three main towns in the coastland's eastern section: Nice, Monaco and Menton.
These French Riviera winter walks resemble each other inasmuch as they are family-friendly (i.e easy to manage for people of all ages), short and logistically undemanding, which means: easy to fit in at short notice – in the afternoon, for example, when the sun peeks out, specifically when you already are in town to do some shopping, some sightseeing or because this is where your hotel / holiday flat is located. Backpacks and water bottles are definitely not required (at least not in winter).
Although for today's walk, you may want to bring your rosary.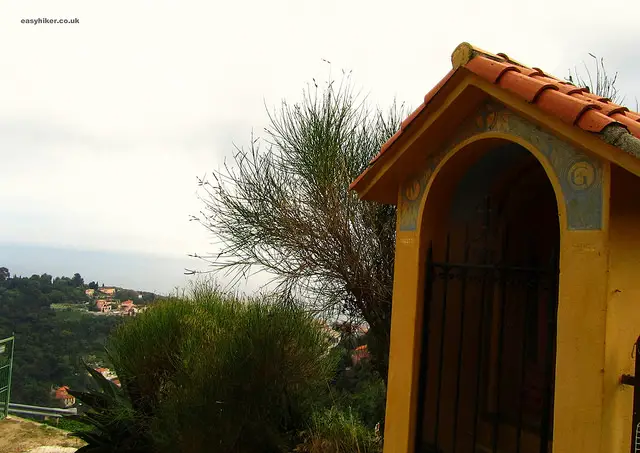 Because Menton's Chemin des Rosaires is, strictly speaking, a pilgrimage path. There are 15 little shrines dotted alongside the trail, sub-divided into 3 groups of 5 which represent the joyous, the sorrowful and the glorious mysteries of the rosary, from the Annunciation via the passion of Christ to the resurrection and assumption of Mary. (I owe this bit to Mrs. Easy Hiker who knows more about these things than I.)
Not that you would notice any religious connection during the first stretch of the walk which guides you past some of those magnificent buildings that you see from downtown, formerly grand Belle Epoque hotels that have since been converted into flats. (Where once the aristocracy and rich bourgeoisie resided, now dentists and lawyers from provincial France are spending their sunset years: very much reflecting the way in which wealth and power were redistributed in the 20th century. If the 21st century continues in the way in which it has started, it will only be a question of time that these buildings are converted into homes for Russian oligarchs and the offsprings of Communist China's kleptocracy.)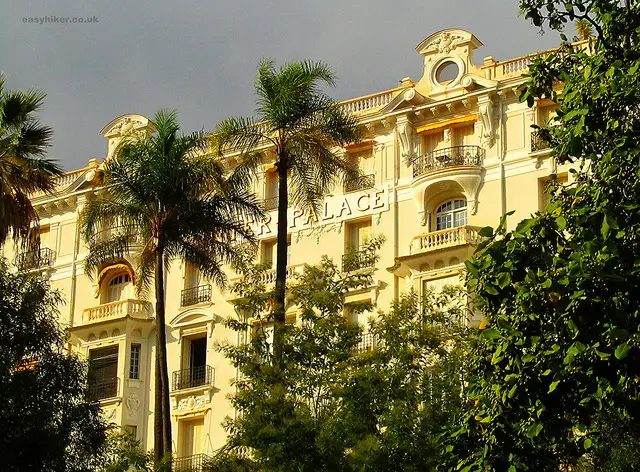 Soon after the palatial hotels, the path becomes a little rockier, and the landscape begins to change slowly, from the suburban to the pastoral …
… and occasionally, you may need to watch your step a little.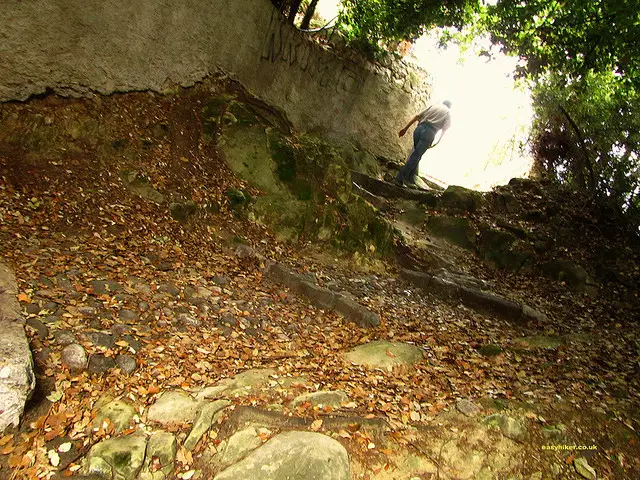 But overall, things stay very civilized, and, at any rate, you are always richly compensated for your troubles by the splendid views over Menton and the Mediterranean …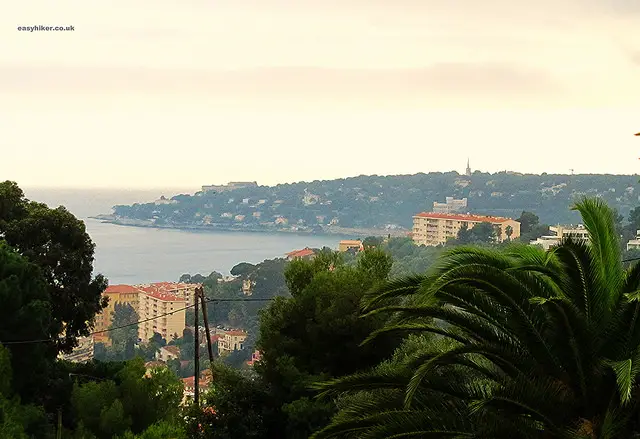 … and, at the very end, by a chapel with a peaceful little garden around it.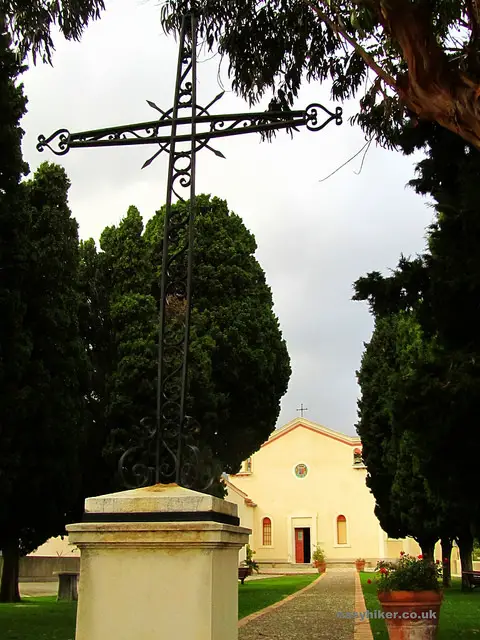 Amazing to realize that you are at this stage only a couple of kilometres away from Menton's town centre. This is already another world, away from the sunny world of the Mediterranean coast and surrounded by alpine peaks that may very well be shrouded in mist.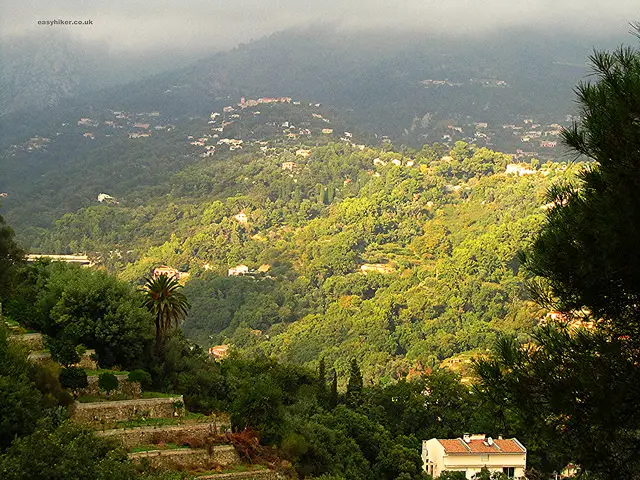 To get to the Chemin des Rosaires, look for the roundabout on Avenue du Sospel which is located more or less opposite from the town's central bus station, the Gare Routière (handy if you arrive by bus from Monaco or Nice).
If you arrive by train, turn left out of the station down the Avenue de la Gare and turn left at the first intersection – Avenue de Sospel lies right behind the railway bridge. The Chemin des Rosaires starts immediately behind the Avenue de Riviera on your left hand side, next to Simon's Restaurant.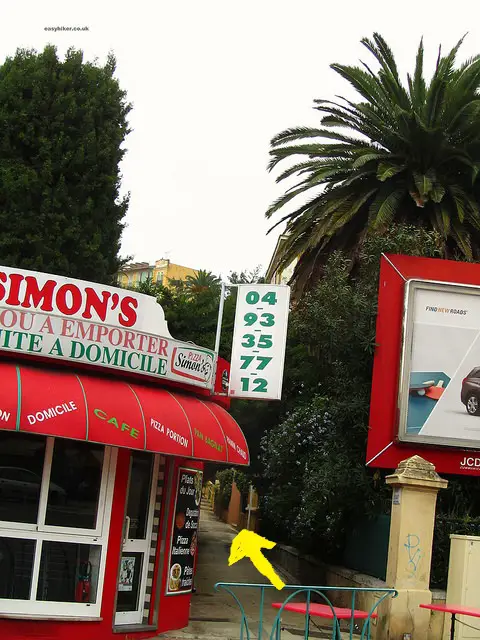 Don't miss part 2 in Monaco and part 3 in Nice of this series of French Riviera Winter Walks. Subscribe to our free updates via email or follow us on Facebook.