Still searching for something to do on your next holiday in Paris? Then this might be just the ticket.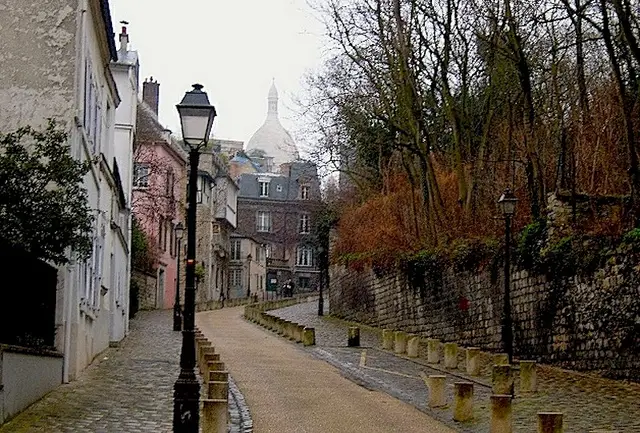 Paris, more than any other of the world's great tourist destinations, is a city for walkers. Not only is Paris relatively small and compact, with everything in easy walking distance of everything else, she is also full of surprises, ensuring that wherever you go and turn, there will be something around the corner to dazzle you and to confound your expectations – a small baroque chapel nestled in a row of stately 19th century homes, a tiny public garden with a statue and two benches, an ancient stairway that, irresistibly, leads into a maze of narrow medieval lanes: Paris is full of such amuse-oeils, as though it had been concocted by a wily patissier with the twirly moustache of a chef in a Disney cartoon.
And if you prefer to set out with a firm itinerary rather than take your cue from your whims and inspirations of the moment, there is a wide choice of themed walks, too: you can follow the 1789 revolutionaries on their triumphal march from the Place de la Bastille, the 1968 policemen on their retreat from stone-throwing students on the Left Bank or retrace the route of Francois Hollande's scooter from one Presidential mistress to the next – there is something for every taste.
But for those of you who will be spending a romantic break in Paris, I suspect neither Robespierre nor rebellious students will be very high on your list of priorities. And why should it? Most of you will be coming here for the romance, after all. Well, it just so happens that the repertoire of Paris walks also features the most romantic walk in the world.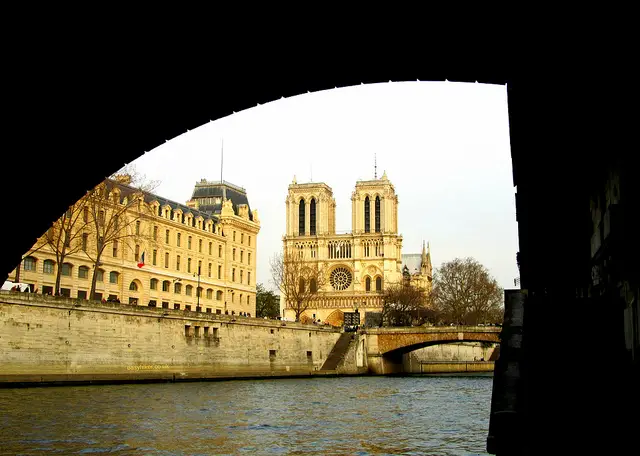 Nowhere is Paris more romantic than on the banks of the river Seine. Start near the Eiffel Tower or, for a shorter walk, near the Musee d'Orsay and proceed eastwards – past fishermen, young lovers and sleeping clochards (I know, this is starting to come over like one of those annoying perfume ads, but they are really all there!) – in the direction of Notre Dame Cathedral. You can do it the other way round, too, of course, but this has the advantage of leaving the best bits for last – and of seeing the massive hulk of the Cathedral slowly approaching, like a mighty ocean liner that is moored in the middle of the river. This way, you can also – if you still have the energy – continue for a round of the Ile Saint Louis, perhaps the most beautiful part of the entire city.
And the best thing about it all: you can do this on a rainy day, too – because, let's be honest: the best thing about Paris in Spring is not the weather, which can be a trifle, let's say: inconsistent. Actually, I would particularly recommend that you, if you can, do this on a rainy day, because it will inevitably heighten the experience.
Here, at the latest, is where I would expect some readers to protest. What's so romantic about getting drenched, I hear you ask, and do I really need to travel half way around the world for that? It rains in Philadelphia, too, you know. Who, at any rate, needs the backdrop of the Eiffel Tower to develop romantic feelings?
To which I can only answer: you obviously have not tried it yet. Believe me: anybody who has ever walked through a Parisian spring drizzle with a special someone under the same umbrella knows that there is a kind of magic about the place – a certain je ne sais quoi. Just do it – and let's see if you are still so dismissive afterwards.
Plan that romantic holiday now.