#MaltaisMore
by Mrs Easy Hiker
Perhaps it is because we are under the charms of Liguria (the nearest Italian region neighbouring Menton where we now reside) and lived along the stairways of Montmartre for more than 20 years, that the sight of the stairways of Valletta gave us a tug of familiarity.
There is definitely an Italianate feel to Malta's capital city. Its narrow cobblestoned alleyways certainly remind us of many found in San Remo.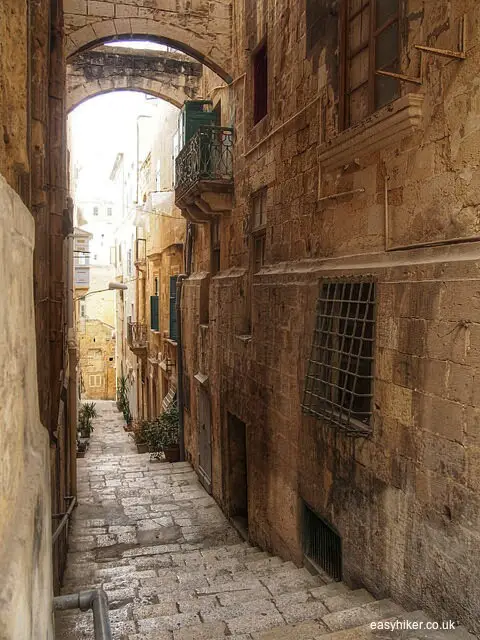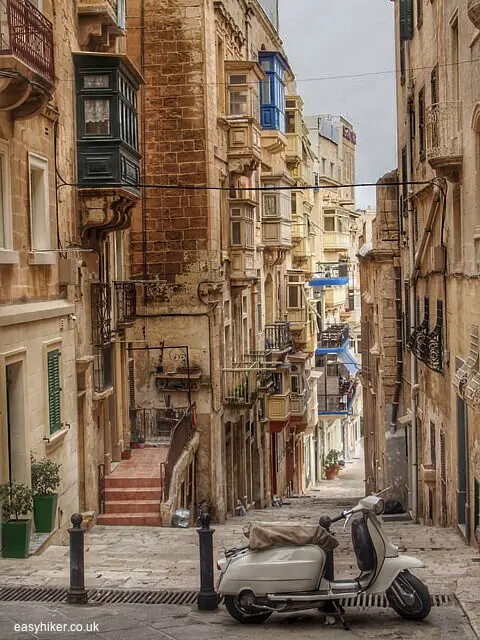 The wider ones are usually lined with cafes and shops.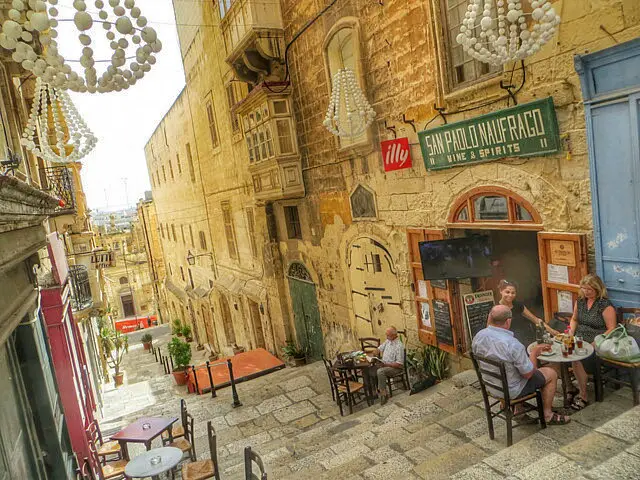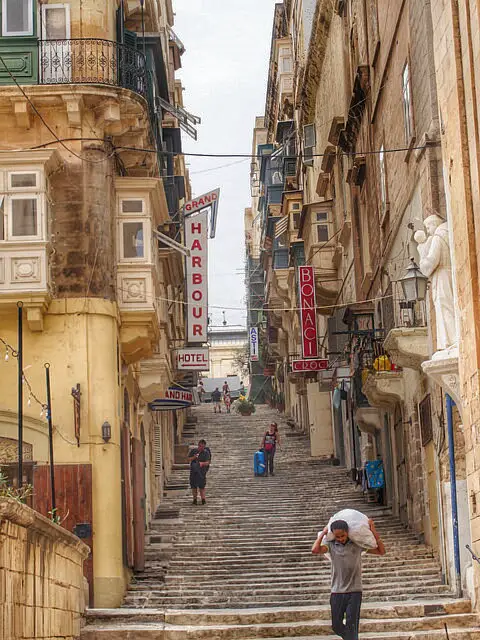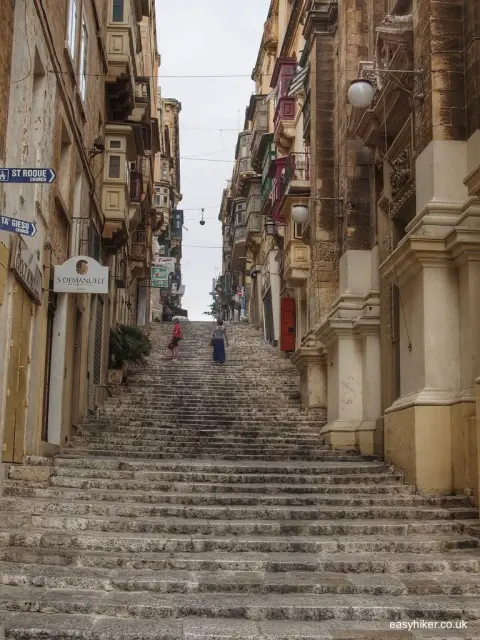 Some old stairways have been reduced to pedestrian-lane size to give way to motor vehicle roads.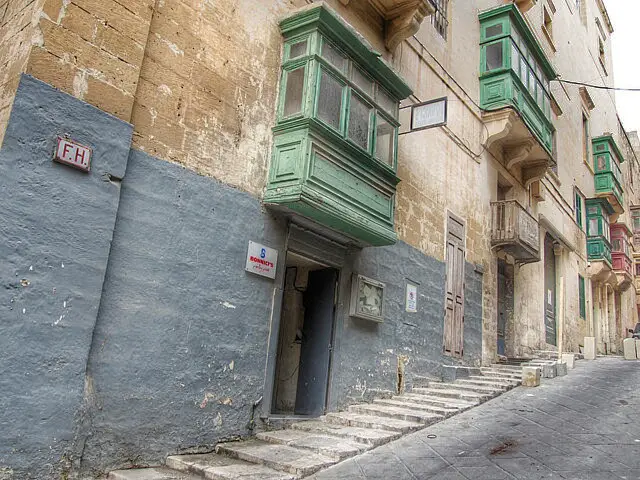 All in all, the stairways of Valletta definitely contribute to the charm of the island.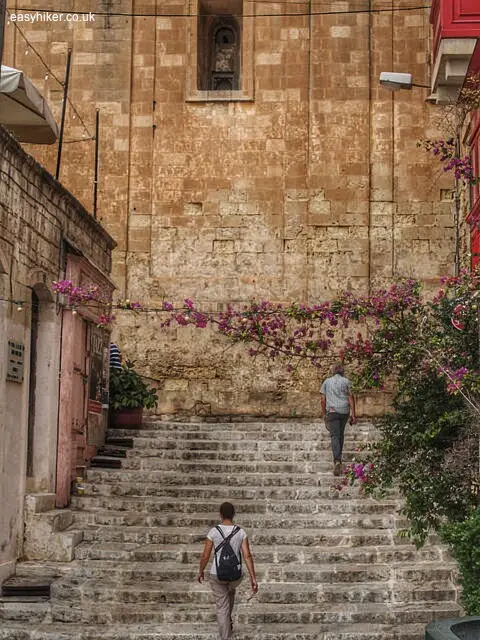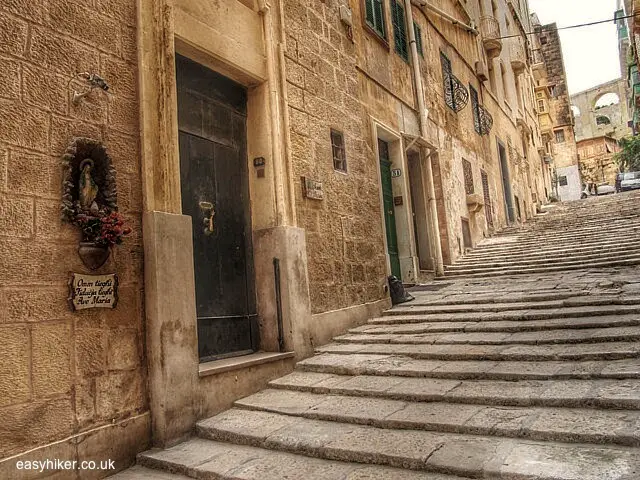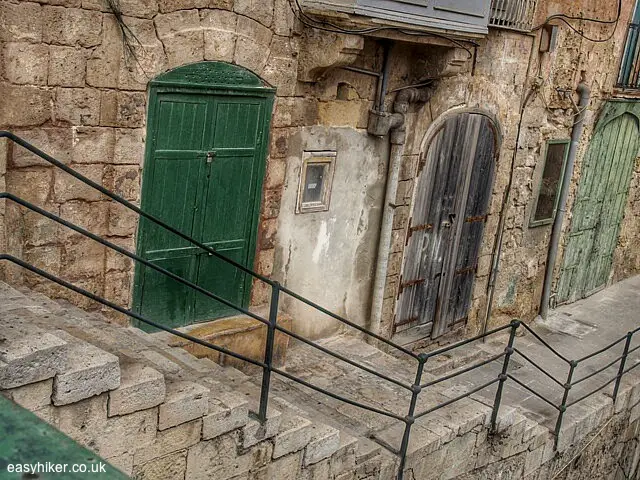 What features in a town or city you've visited tugged a familiar string in your hearts?
We travelled to Malta for iAmbassador and the Malta Tourism Authority. Be one of the first to get our walking and hiking tips by subscribing to our free updates via email and following us on Facebook  and Twitter. Why not include us in your G+ circles too?